Each month, we celebrate a Pattern of the Month. For September, the Pattern of the Month is the popular Audun collection! Here, Isabelle shares the history behind this beloved collection.
As mentioned, the Audun collection is the Pattern of the Month, which means you can save up to 50% on this classic collection all throughout September! Stay tuned, all month long as we celebrate the Audun collection!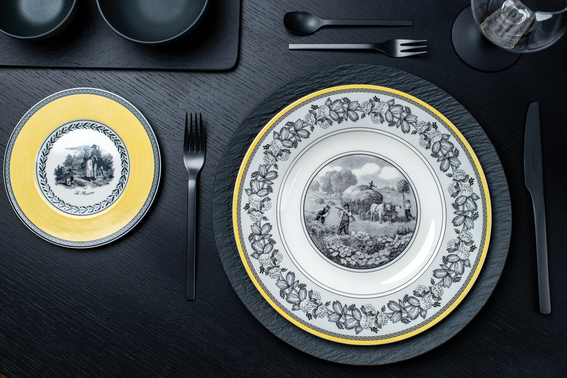 About Isabelle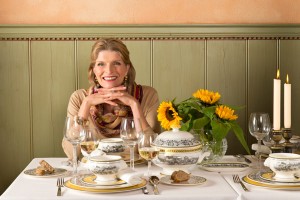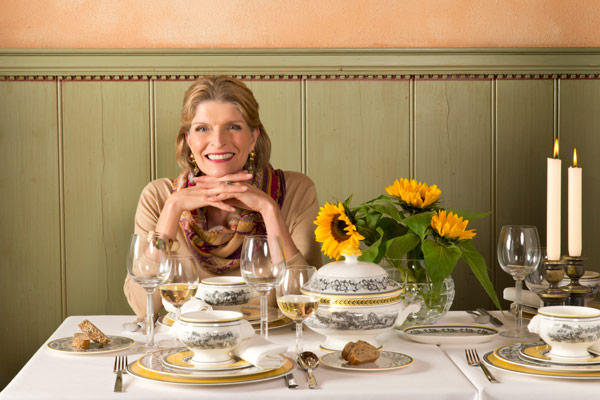 Isabelle von Boch is an eighth-generation family member and brand ambassador for Villeroy & Boch. Isabelle inherited her family's passion for dinnerware and is an ardent advocate for using your good china everyday. "Does your china own you, or do you own your china?," she asks consumers during her appearances as national spokesperson for the company her ancestors founded as a tiny pottery studio in what is now the Lorraine region of France. Isabelle is proud of her heritage and happily shares family anecdotes and lore that include links to Van Gogh, the Vatican, and Europe's royalty.
Those who come within Isabelle's orbit adore her. She is a contagious character who just happens to be a zealot about dinnerware and everything you could possibly want to know about the subject: how to buy and care for china and crystal; how to "dress" a table for any occasion or mood; which pieces to buy when starting a household. Isabelle enjoys sharing her knowledge about the latest trends in dinnerware as a guest editor of the Villeroy & Boch On The Table blog and through her in-store appearances around the world.
**The Audun Pattern of the Month promotion ends 10/1/21**