With Halloween just around the corner, we're bringing you a super simple dessert idea for your next Halloween party🎃. These adorable desserts are made with store-bought cookies, so they don't require that much effort!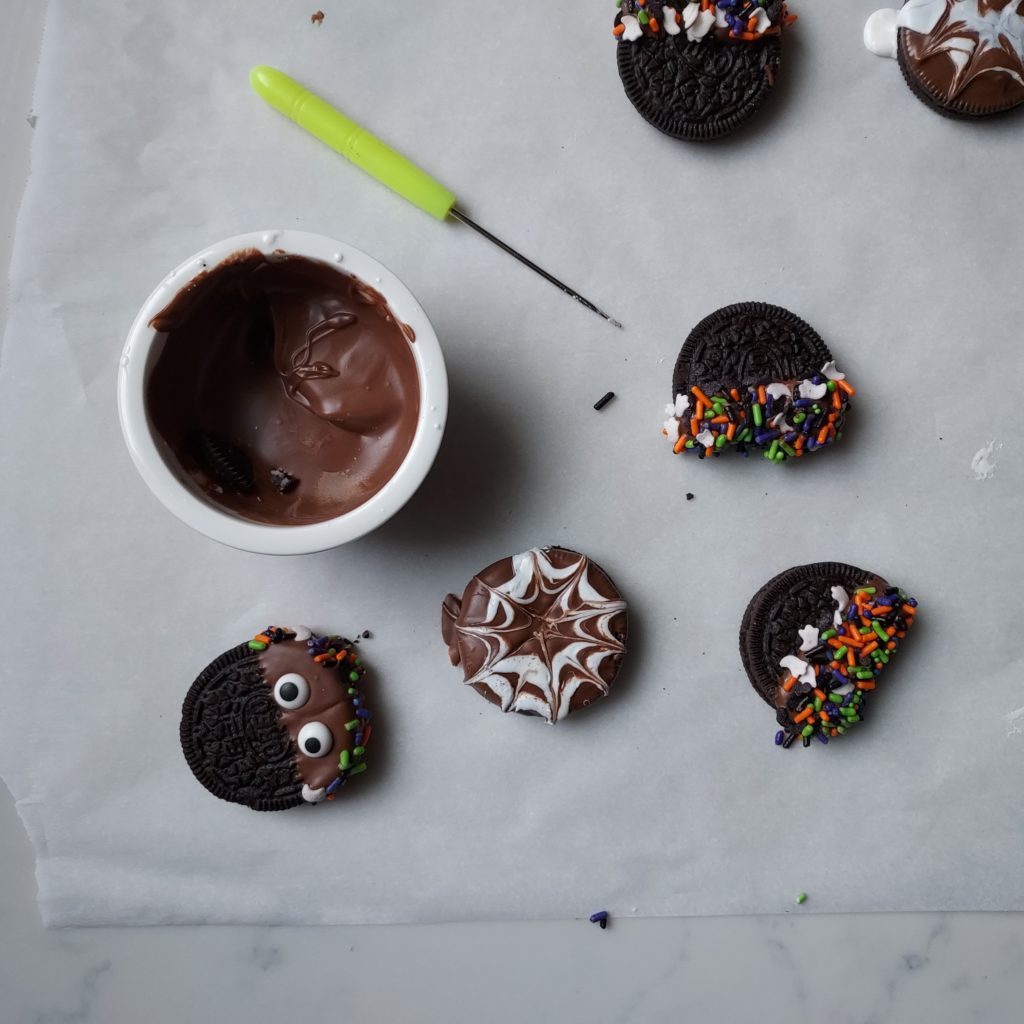 After all, what could be better than a recipe that doesn't actually require any baking? These spooky Halloween-themed cookies don't actually require you to make them; all you have to do is decorate! So grab some chocolate, a tub of your favorite sprinkles, get creative, and let's have some fun!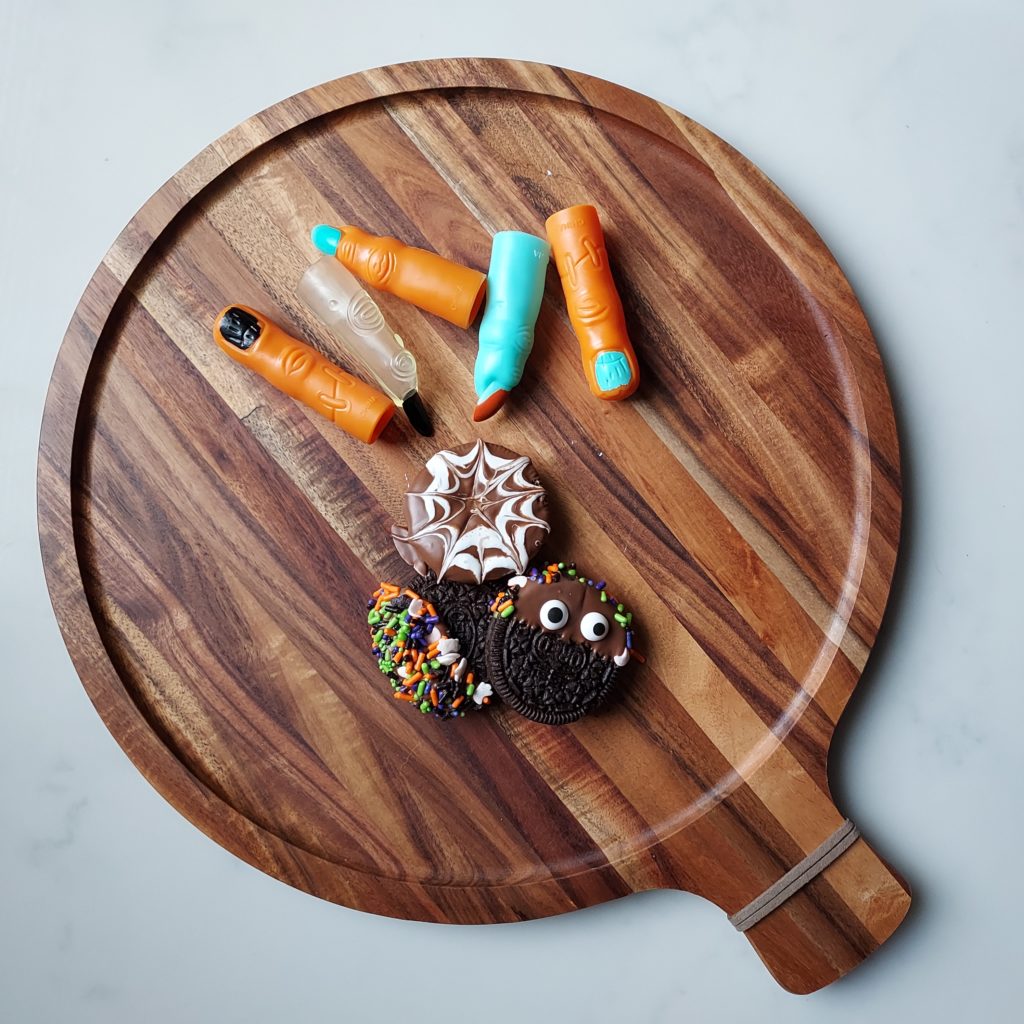 Ingredients:
Chocolate melting wafers
Halloween sprinkles
Sandwich cookies
toothpick or cookie needle
Directions:
Choose your favorite sandwich cookies to work with. Melt the chocolate wafers according to the directions on the package. Pop the cookie icing into the microwave according to the directions on the package. Decorate as desired! Really; it's that easy! We recommend working with fun Halloween-themed sprinkles like these, which include googly eyes that'll turn your cookies into spooky creatures.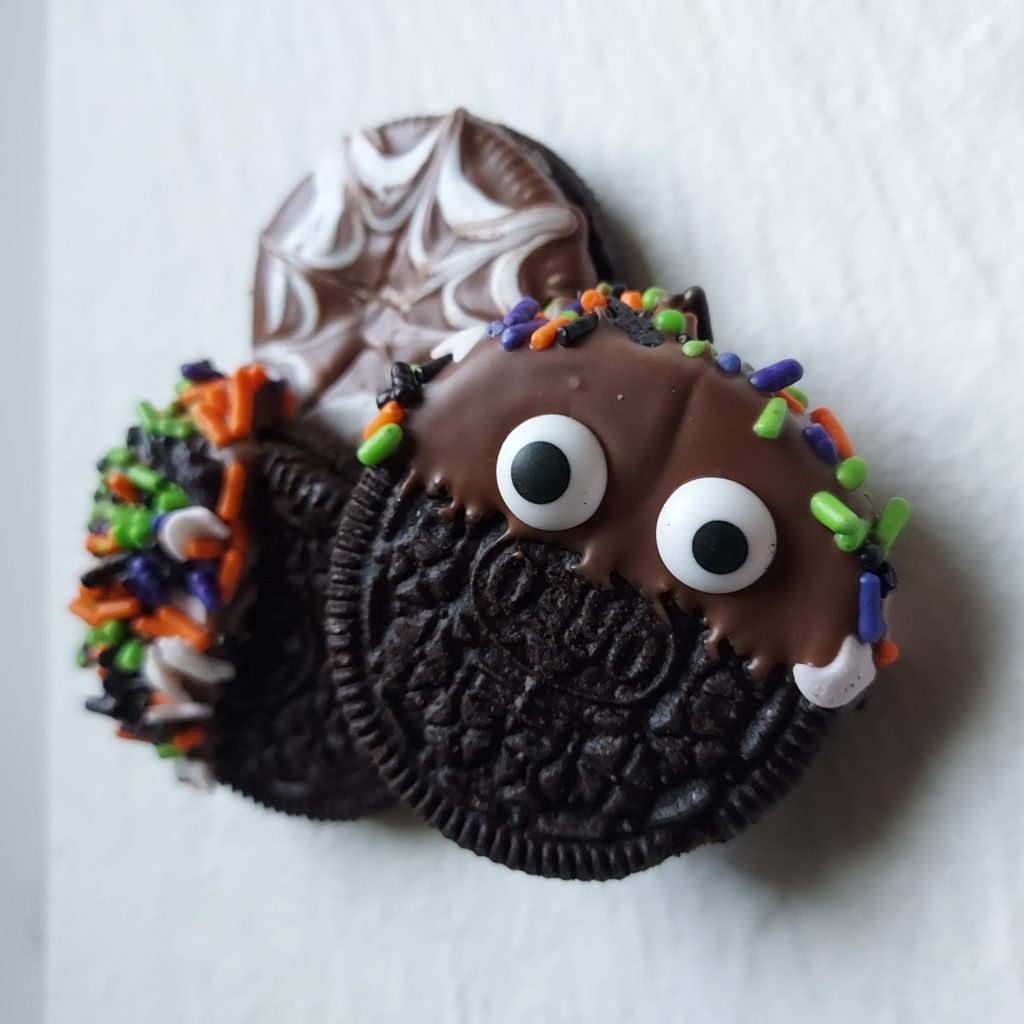 To create the spider web design, dip the cookies face-down into the melted chocolate and pipe three circles on top of it using the cookie icing (one solid circle in the middle, one bigger circle outlining the center one, and one circle along the outside edge of the cookie). Once the icing has set a bit (about 30 seconds), use the toothpick to drag from the center circle out to the edges of the cookie to create a webbed effect🕸️.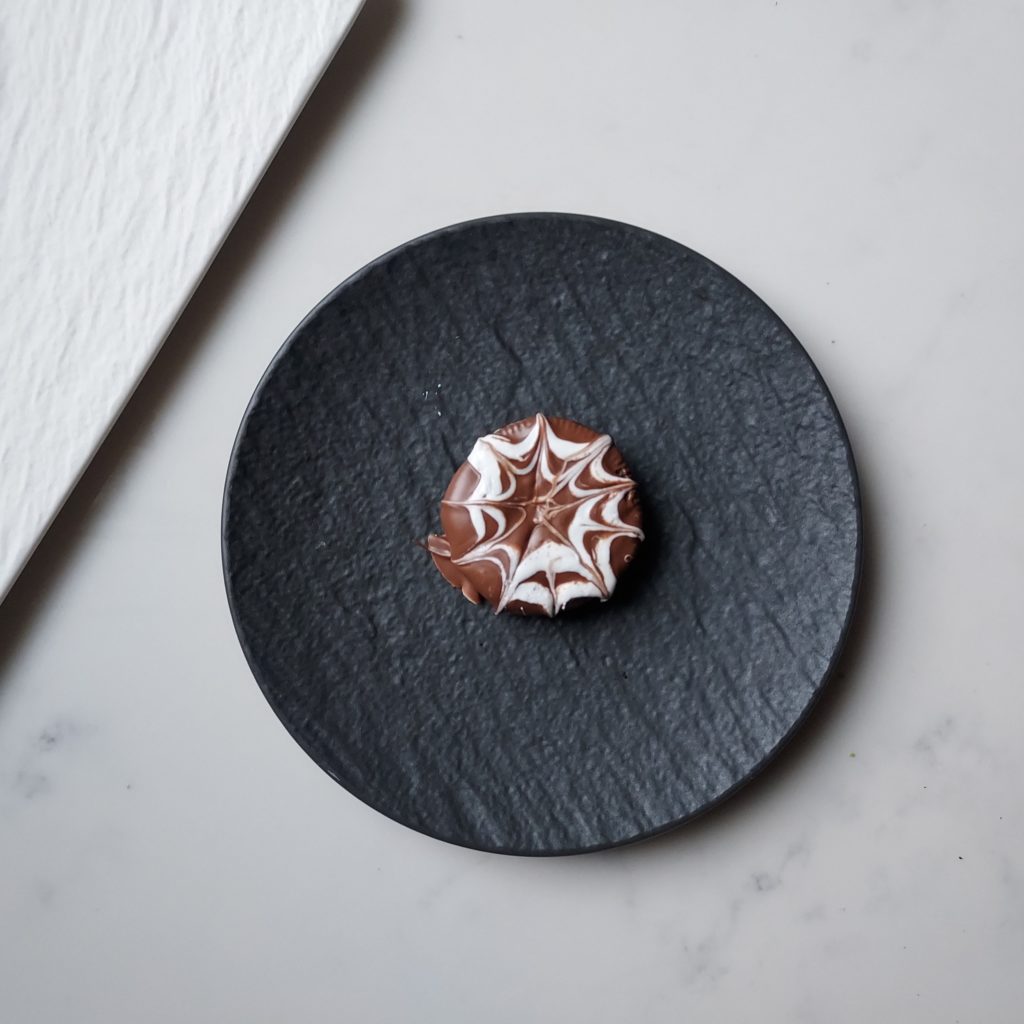 Don't forget to serve your creations on plates and platters that complement your party's spooky theme!👻 Above, we've served these cookies on pieces from our Manufacture Rock collection, as well as the Acacia Wood plate from our Artesano collection.
Happy Halloween!