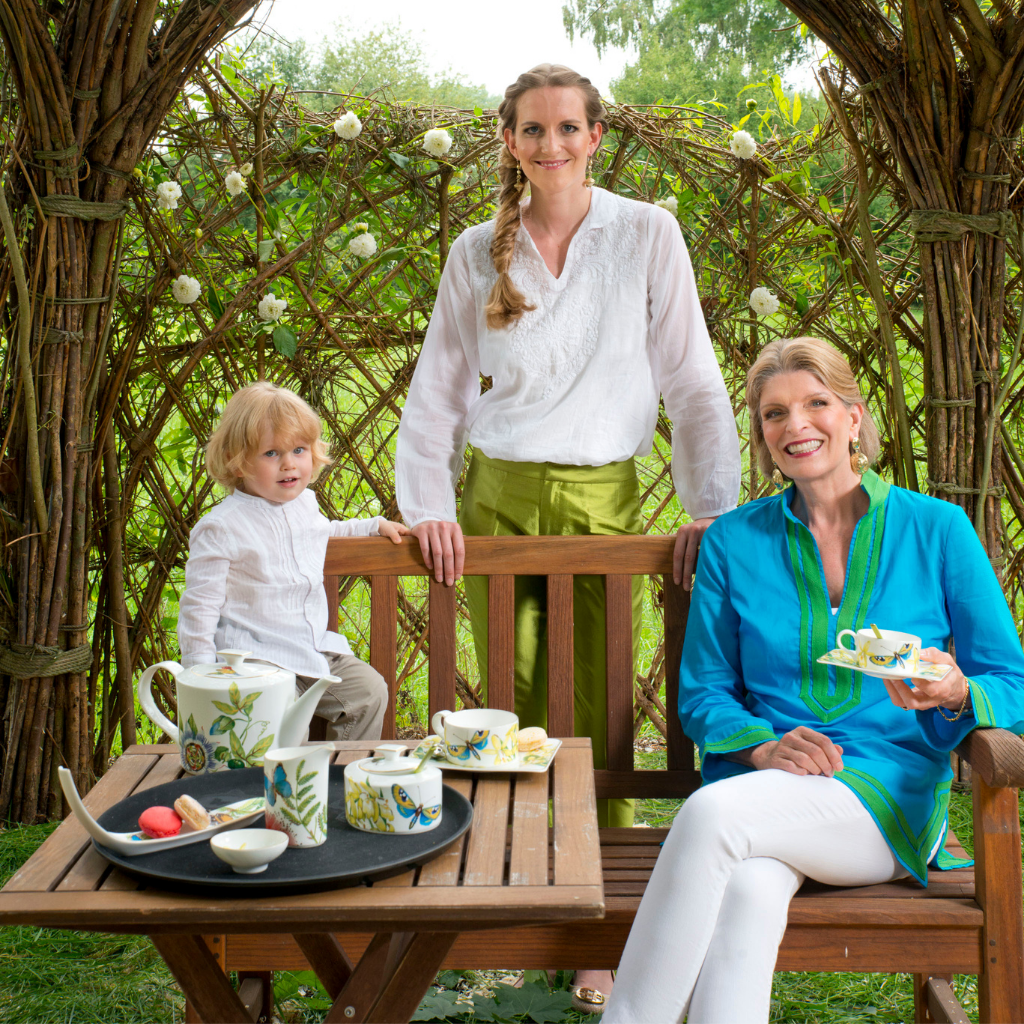 While I was growing up in Germany, tea time was an every-weekend thing, with home-baked fruit tarts made with berries picked from our garden and loved ones gathering–outside in the warm summer air or beside the fireplace during the wintertime. I cherish those childhood memories, and continue to invite friends and family over for a cup of tea, which greatly enriches my day. And after the past year that we've had, I'm sure we all have a deeper appreciation for just how important social interaction is to us.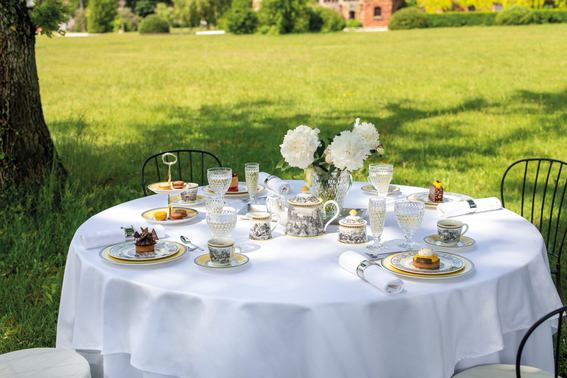 One of the things I love most about entertaining with a pot of tea is that I don't have to cook! All it takes is some boiled water and a plate of store-bought cookies and snacks; not a lot of preparation is involved. (However, if you're the type that enjoys the preparation, be sure to check out the scrumptious Afternoon Tea recipes we have from our friends at Gather & Be, including scones, cucumber finger sandwiches, blueberry tarts with lavender cream, and ginger florentines.)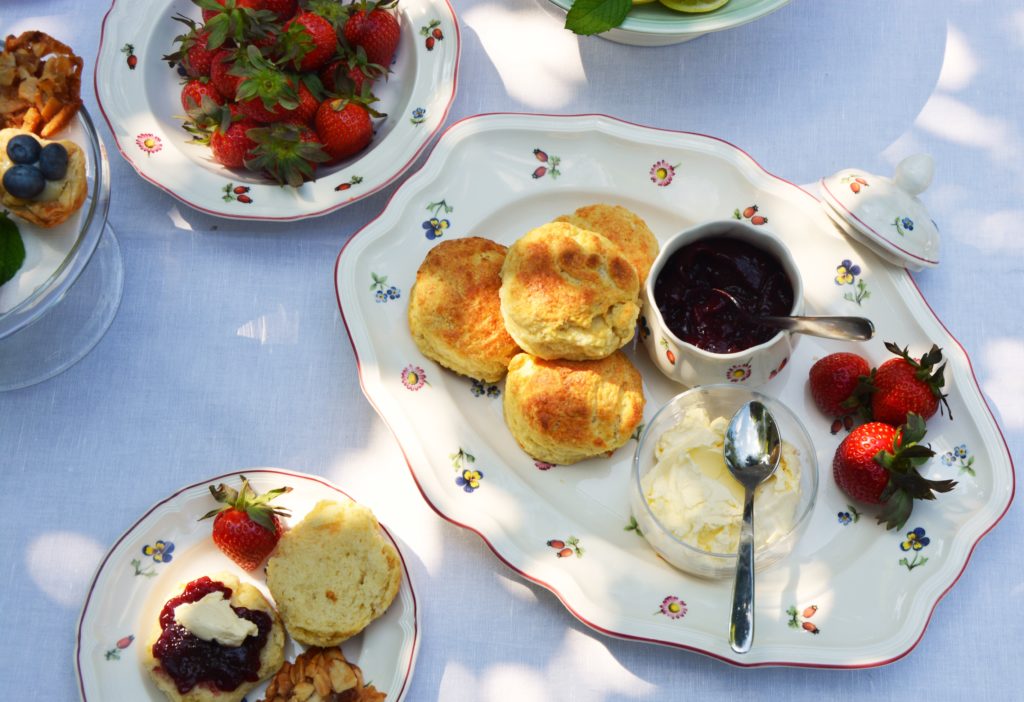 Though entertaining and creating memories with loved ones is wonderful, another thing that I love most about tea is that it doesn't have to be limited to that. It can be just for you. It can be a moment of self care and relaxation, reminding us to slow down and create an island of peace in the midst of our frenetic lives. It's a moment of mindfulness; a moment to be fully present in the present. I can create a relaxing mood just by bringing out my favorite teapot.
Whether I serve herbal tea after dinner, black or green tea for breakfast or in the afternoon, it adds a special touch when I use my favorite teapot. If I fall in love with a specific pattern, I create my own set with a few cups (or mugs) and maybe a few salad plates for cookies, cake, or finger sandwiches.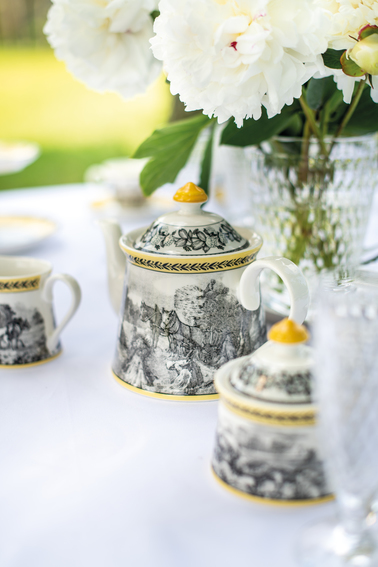 Beautiful teapots deserve a prime space to be seen, with their beautiful shapes and design motifs. They are centerpieces in their own right. Keep it on the bookshelf for all to see. Make it your go-to vase for your favorite fresh flowers–something that will instantly brighten your day the moment you lay your eyes on it–something that's just for you.
Villeroy & Boch has so many gorgeous teapots to choose from, but one of my very favorites is from the Amazonia collection. When I use my Amazonia teapot, I feel like I'm escaping to a far-off tropical destination. The vibrant colors of this collection are amazing, from the lush greens to the jump-at-you pomegranate reds and the electric periwinkle blue. The Amazonia collection is incredibly elegant, featuring exotic flora and fauna (plus, the sweet hummingbird on the lid always makes me smile).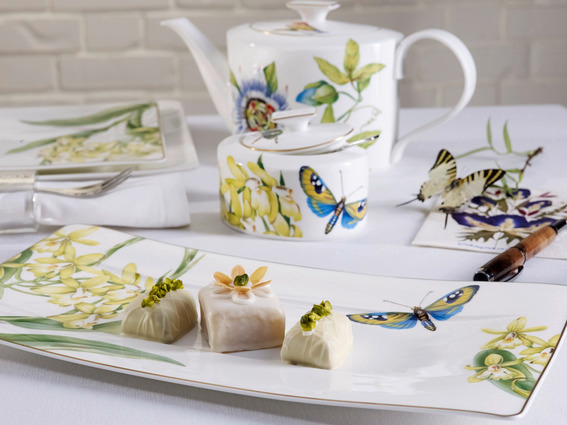 Take time away from your busy day. Quality time, no matter how little, is a luxury that I believe we should cultivate. Create a daily ritual and escape with tea time, any time.
Love,