I scream, you scream, we all scream for….mango sorbet! Summer is finally here and so far, it's been a hot one. Beat the summer heat with this tasty and light treat, and rev up the fun by serving it in ice cream cones with colorful sprinkled rims!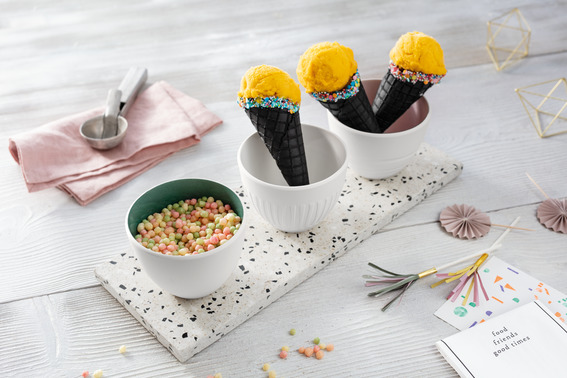 Ingredients:
(Makes 4-6 servings)
3 ripe mangoes
4 rounded tbsp. powdered sugar
6 ice cream waffle cones
2-3 tbsp. candied pearls or sprinkles
1 level tbsp. turmeric
2 tbsp. sugar
1/2 cup lukewarm water
Directions:
Peel mangoes and slice off the fleshy fruit from the pit
Divide into pieces and freeze 3-4 hours (or overnight) in the freezer
Put powdered sugar into a bowl and mix with a bit of cold water to make icing
Coat the rim of the waffle cones with the icing using a brush or teaspoon, and then sprinkle the candied pearls on top
Place the waffles in glasses to dry
Put the frozen mango pieces, turmeric and sugar into a bullet blender, add a bit of lukewarm water, and mix until it is a creamy puree
Add more water if needed
Fill the mango puree into the waffle cones and enjoy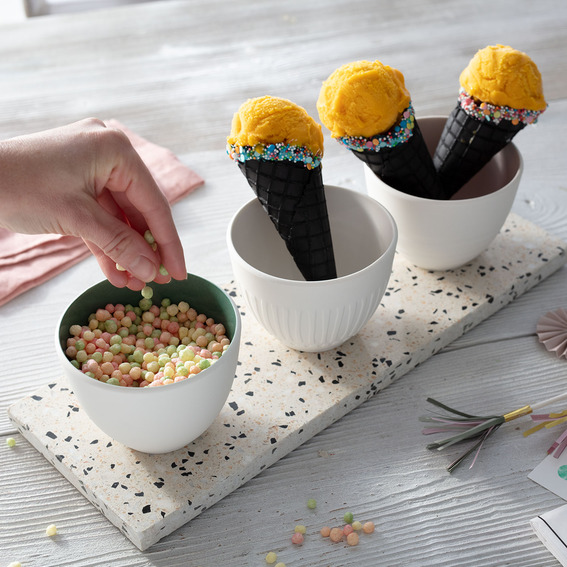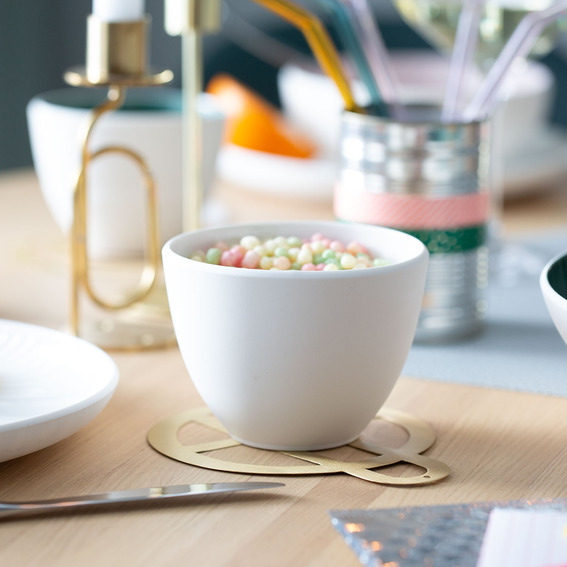 The handle-less mugs from our It's My Match collection make a great toppings bar for your sorbet cones! Plus, the design and color palette of this collection is perfect for summertime.
It's My Match is available in Uni, Leaf, and Blossom motifs, and available in 4 different shades–including Mineral, the latest addition to this collection, a soft seafoam green. Mineral joins the other It's My Match hues of Powder (a soft pale pink), Green, and White–all perfect for mixing and matching and creating a trendy tablescape!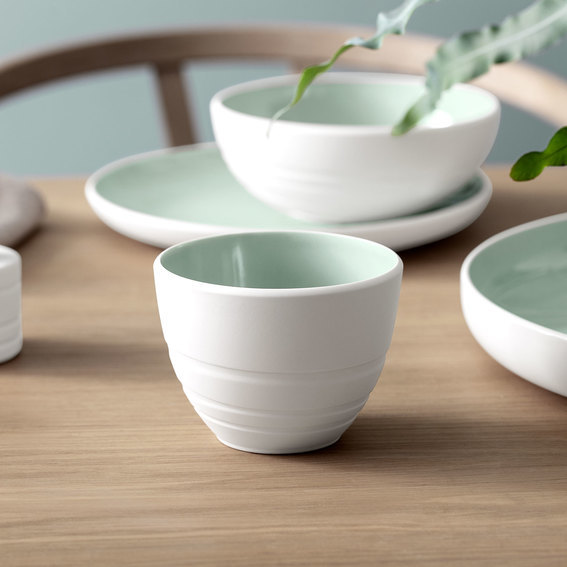 The It's My Match collection features a glazed interior and a matte white exterior. Because of the unglazed exterior, you can write sweet messages in pencil on the outside that will easily wash away in the dishwasher. It's a fun way to add your unique touch to this collection.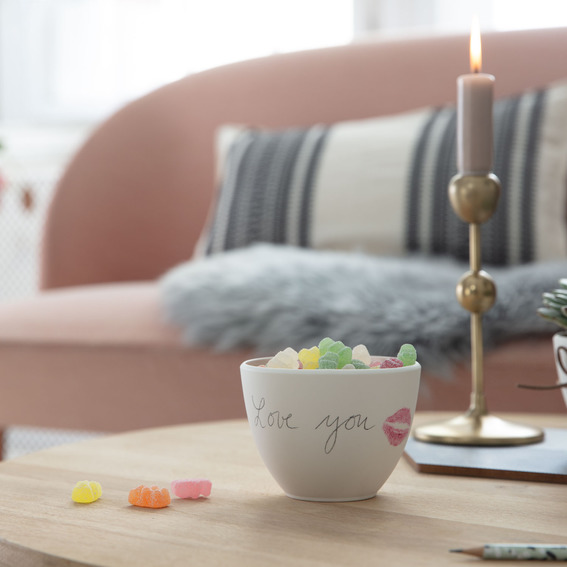 You cone do it! 😉