Just like the sommeliers of the wine world who understand how different glasses influence the taste of wine, tea lovers (or sommeliers in their own right) understand that the flavor and aroma of different teas are greatly influenced by the shape of the mug they are served in. From Earl Gray to Green Tea to Chai and everything in between, it's important to find the right mug that provides the maximum level of enjoyment.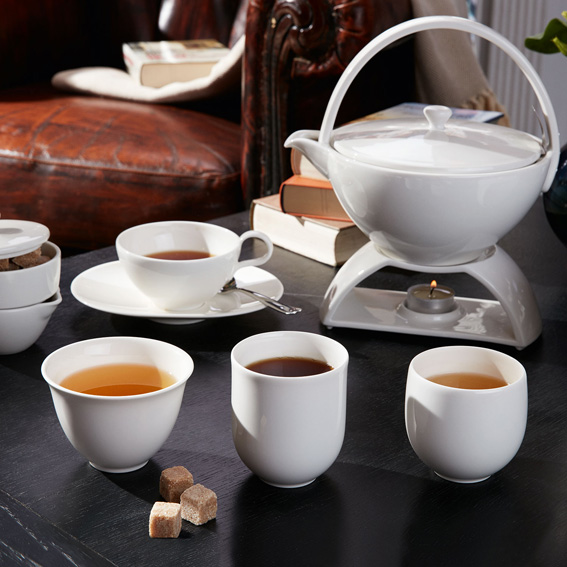 At Villeroy & Boch, we've designed a collection with tea lovers in mind. The Tea Passion collection is dedicated to maximizing the flavors and aromas of the world's three most popular teas: green tea, black tea, and white tea. Each teacup in our Tea Passion collection has been designed with that specific tea in mind–allowing the aromas to fully unfold through the special shape of the cups.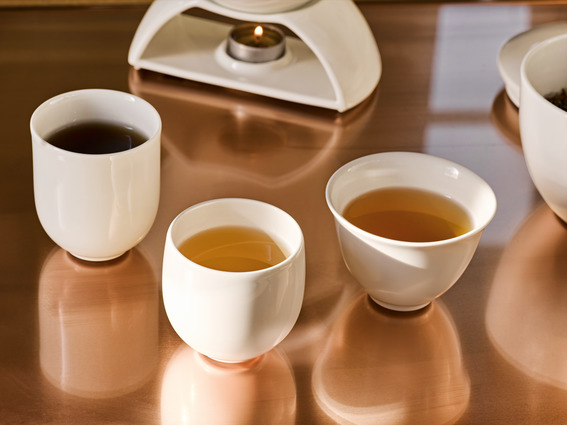 The straight, cylindrical cup is designed for black teas and their bold aromas. White teas, with their delicate bouquets and aromas, are best served in spherically-shaped cups. The invigorating aromas of green teas develop best in cups that open upwards (like a flower).
Perfecting the Brew
In addition to maximizing the enjoyment of your favorite tea, the Tea Passion collection aims to perfect the brew itself. The teapot includes an extra-wide opening and integrated stainless-steel filter that allows your favorite tea to fully develop its flavor. It includes a tealight and teapot holder to keep the tea at just the right temperature.
The stack-able sugar and milk server is stylish and convenient—taking up little space on the table so that there's more room for the scrumptious accompaniments—like scones and finger sandwiches. The tea canister includes a cleverly-integrated spoon inside the lid for easy storage and ease of scooping out your favorite tea blend.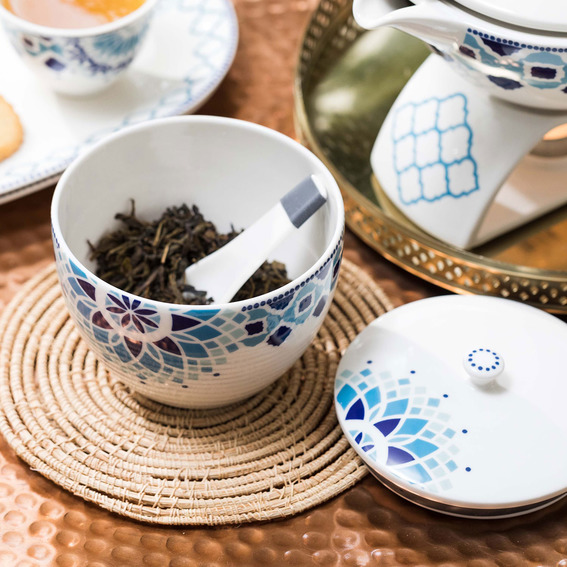 Our Tea Passion collection is available in pure white or the Moroccan-inspired mosaic motif in our Tea Passion Medina collection. Best of all, they mix and match perfectly. Transform your morning or afternoon cup of tea into a special moment of relaxation.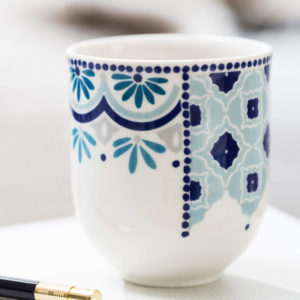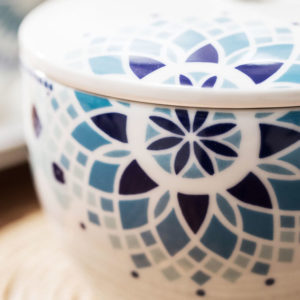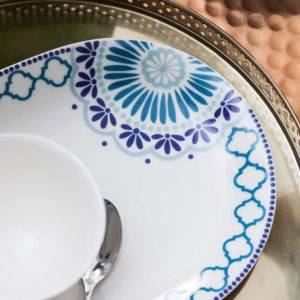 The Tea Passion Collections are our love note to tea lovers everywhere. For ideas on what to serve alongside your favorite teas, check out our previous post: Afternoon Tea with Gather & Be for unique recipes including scones, finger sandwiches, blueberry tarts, and ginger florentines.