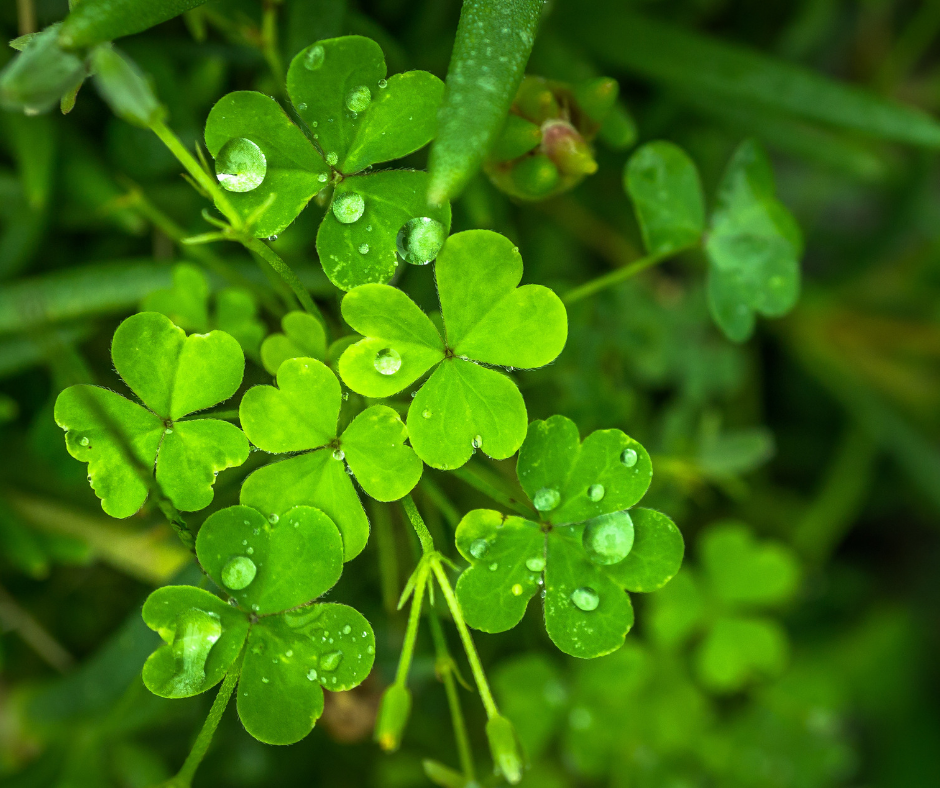 The shamrock has long been associated with St. Patrick's Day, but many of us don't know why. We've dug into the history behind this symbolic greenery to find out exactly why it goes hand-in-hand with the holiday.
The word "shamrock" is derived from the Gaelic word "Seamrog," which means "little clover." The folklore behind the shamrock has deep ties with the Christian church, and specifically, Saint Patrick. Saint Patrick was a fifth-century Christian missionary and bishop in Ireland. Known as the "Apostle of Ireland," Saint Patrick is the patron saint of Ireland.
According to Christian beliefs, Saint Patrick used the shamrock to explain the Holy Trinity to Irish Christian converts. He used each leaf to represent the Father, Son, and Holy Spirit. The three leaves of the shamrock are also said to stand for faith, hope, and love.
It's important to note that shamrocks differ from four-leaf clovers. The significance of the fourth leaf is believed to bring luck upon those who find it—hence "the luck of the Irish" and "lucky shamrocks." Why is the four-leaf clover considered lucky? Because it is uncommon. The four-leaf clover is a rare mutation of the three-leaf clover and is not found in the same abundance as the shamrock.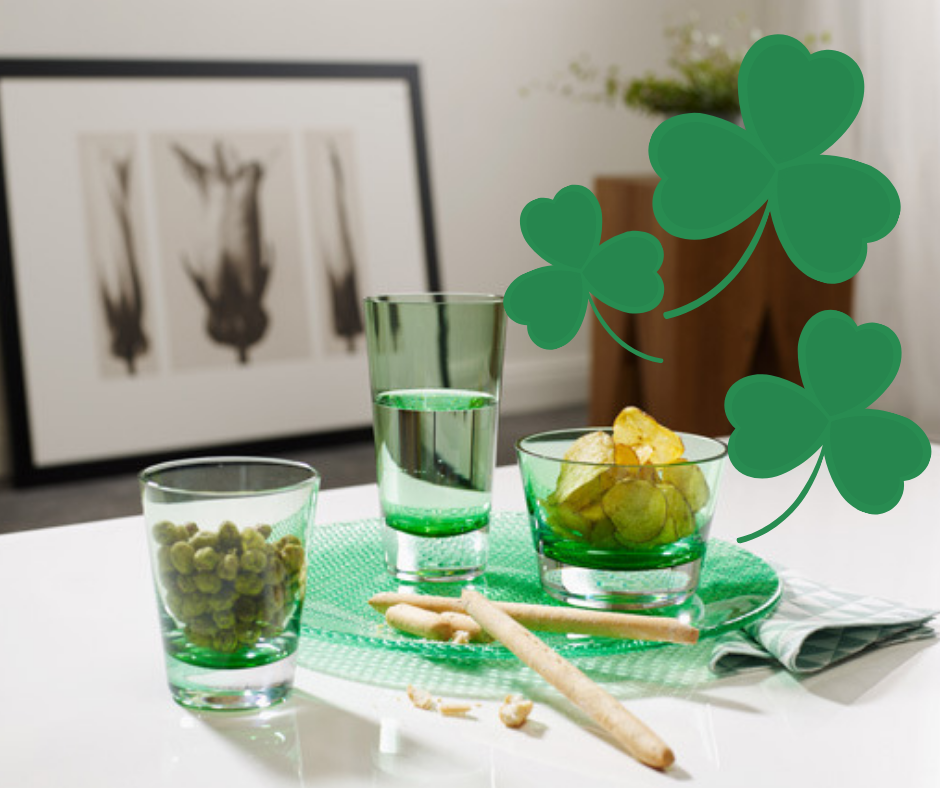 The Importance of Green
Aside from being the color of shamrocks, why is green so significant? Ireland is also dubbed the "Emerald Isle," which is known for its striking and lush green countryside. Because green is associated with plant life, it's also synonymous with Spring and new beginnings. And it just so happens that St. Patty's Day takes place at the start of Spring!
Favored for its balance and harmony, Green is known as a calming accent color. Because it's in the middle of the color spectrum, it brings a fresh, natural hue that's in harmony with almost any colorscape.
Are you ready to bring a little Emerald Isle touch to your life? What about luck? Have you ever found a four-leaf clover? Tell us in the comments below!
You can save on green-hued dinnerware and decor for your home now during our Lucky Shamrock Sale!