Daylight Savings is just around the corner–March 10th, to be exact! Where will you get the extra energy?
On March 10th, we will all lose an hour of sleep. Chin up, we've got just the energy booster for the week: The Daylight Savings Green Smoothie. Filled with all things healthy like bananas, mangoes, protein and nutrient-rich kale. We recommend making this your breakfast for one whole week. You will soon realize, your lost sleep is a thing of the past and your future is all about stomping into spring with vibrancy and vigor. Cheers to a healthy and happy new season!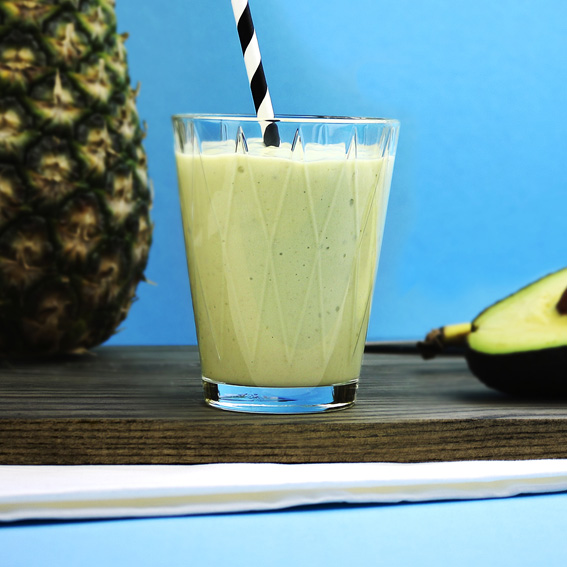 Recipe: The Daylight Savings Green Smoothie
A simple smoothie recipe with tropical fruit and kale.
Ingredients:
1 scoop plain or vanilla protein powder
1 large kale leaf (over 1 cup chopped)
2 cups low fat milk or almond milk
3/4 cup frozen pineapple chunks
3/4 cup frozen mango chunks
1 frozen banana
Directions:
Prepare ahead: Cut all fruit into 1 inch chunks and place in separate freezer bags. Freeze. (You can find these items precut and frozen in most grocery stores.)
To make: Place all ingredients in a heavy-duty blender and puree until smooth.
Makes 2 large servings, or 3 small servings. Serve in a highball or tumbler glass. We suggest serving this bright green drink in one of our fun & whimsical Dressed Up tumblers. Our Dressed Up glassware is available in sets of 4, as mix-and-match sets or matching sets.
Yield: 32 ounces
Prep Time: 5 minutes