Villeroy & Boch is excited to share that a beloved favorite is back for a limited time! Design Naif Christmas, an extension of our popular Design Naif collection, is back for 2018. Depicting scenes of a picturesque, snow-covered village, this dinnerware collection is the perfect addition to your rustic, country holiday table and makes the perfect gift for any folk art lover.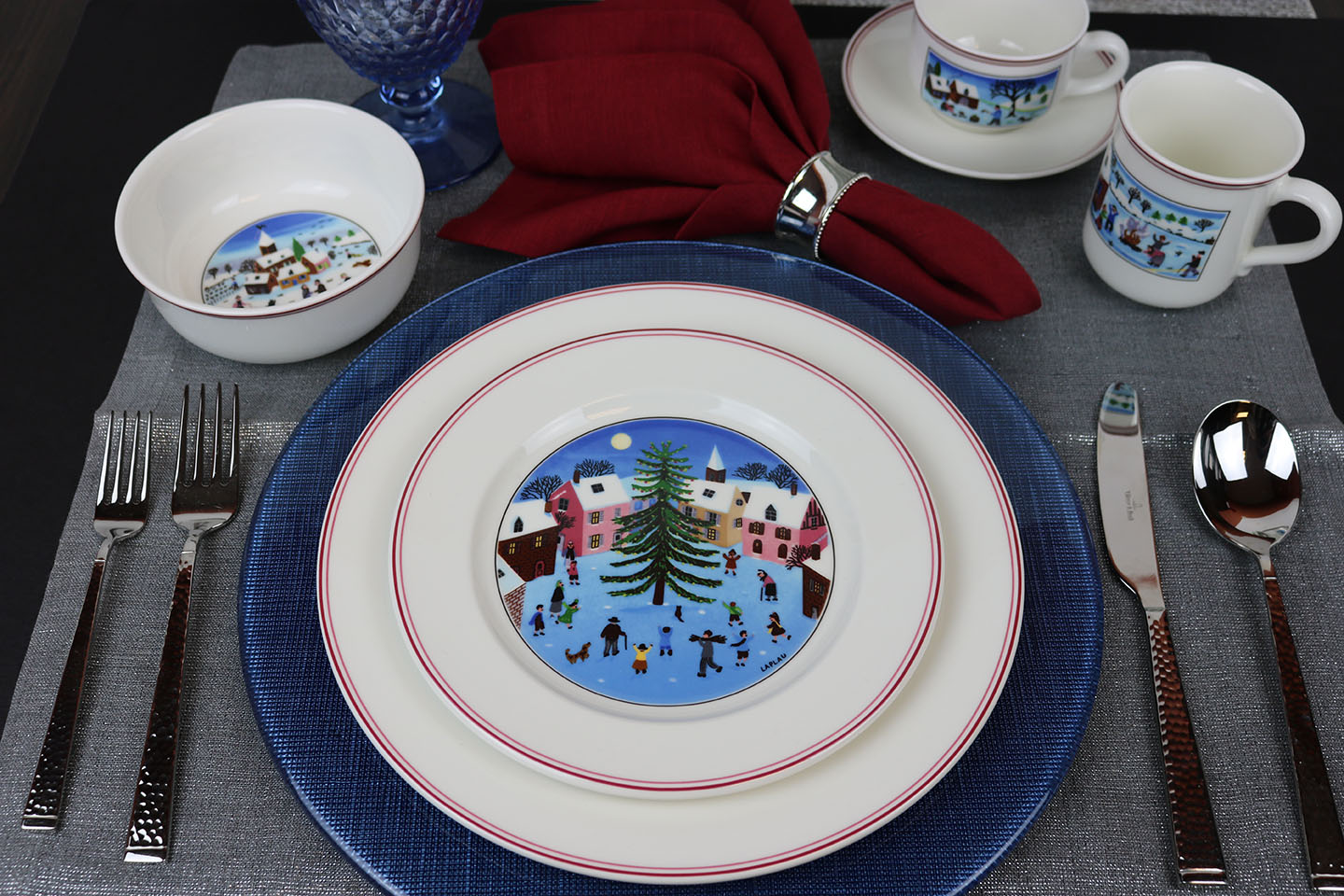 The idyllic holiday scenes were painted by Gérard Laplau, a French artist who was instrumental in establishing the popularity of folk art and who was also the artist behind our beloved Design Naif dinnerware collection.
The Design Naif Christmas collection features classic dinnerware shapes that set the stage for beautiful, multi-colored scenes from Christmas in a tranquil, countryside village. See the villagers playing in the snow, building snowmen, gathering around the Christmas tree in the center of town, enjoying horse-drawn carriage rides through the snowy countryside, and more. This dinnerware collection evokes nostalgia as it brings back memories of Christmases past.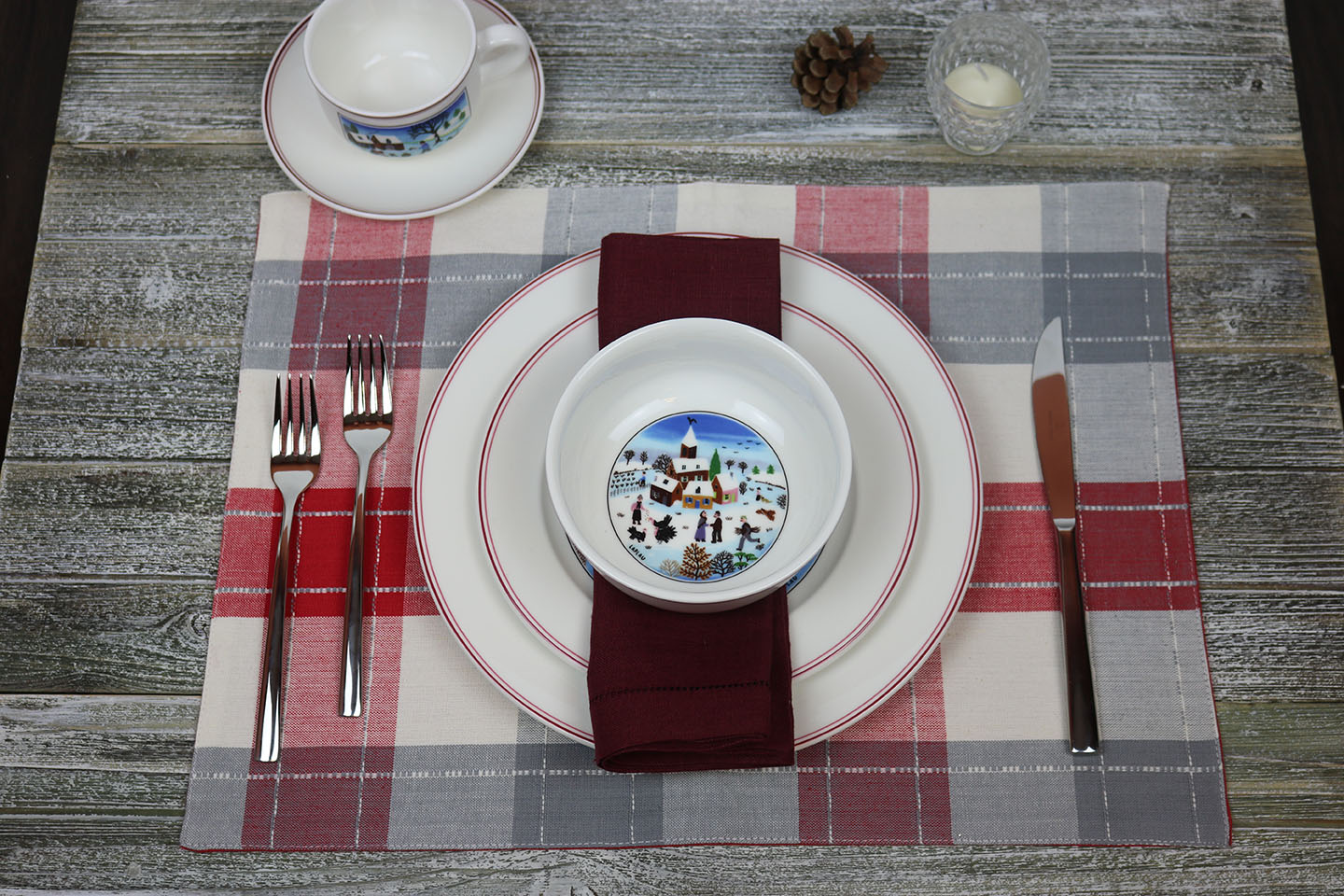 Design Naif Christmas: The Perfect Dinnerware for the Winter Season
Because the dinnerware collection is not designed using the typical Christmas hues of bright red and deep green and doesn't include typical Christmastime motifs, Design Naif Christmas can serve as the perfect "winter" dinnerware, rather than simply "Christmas" dinnerware. You can decorate your table with the Design Naif Christmas collection long before Christmas arrives and keep it on the table long after the holiday is over!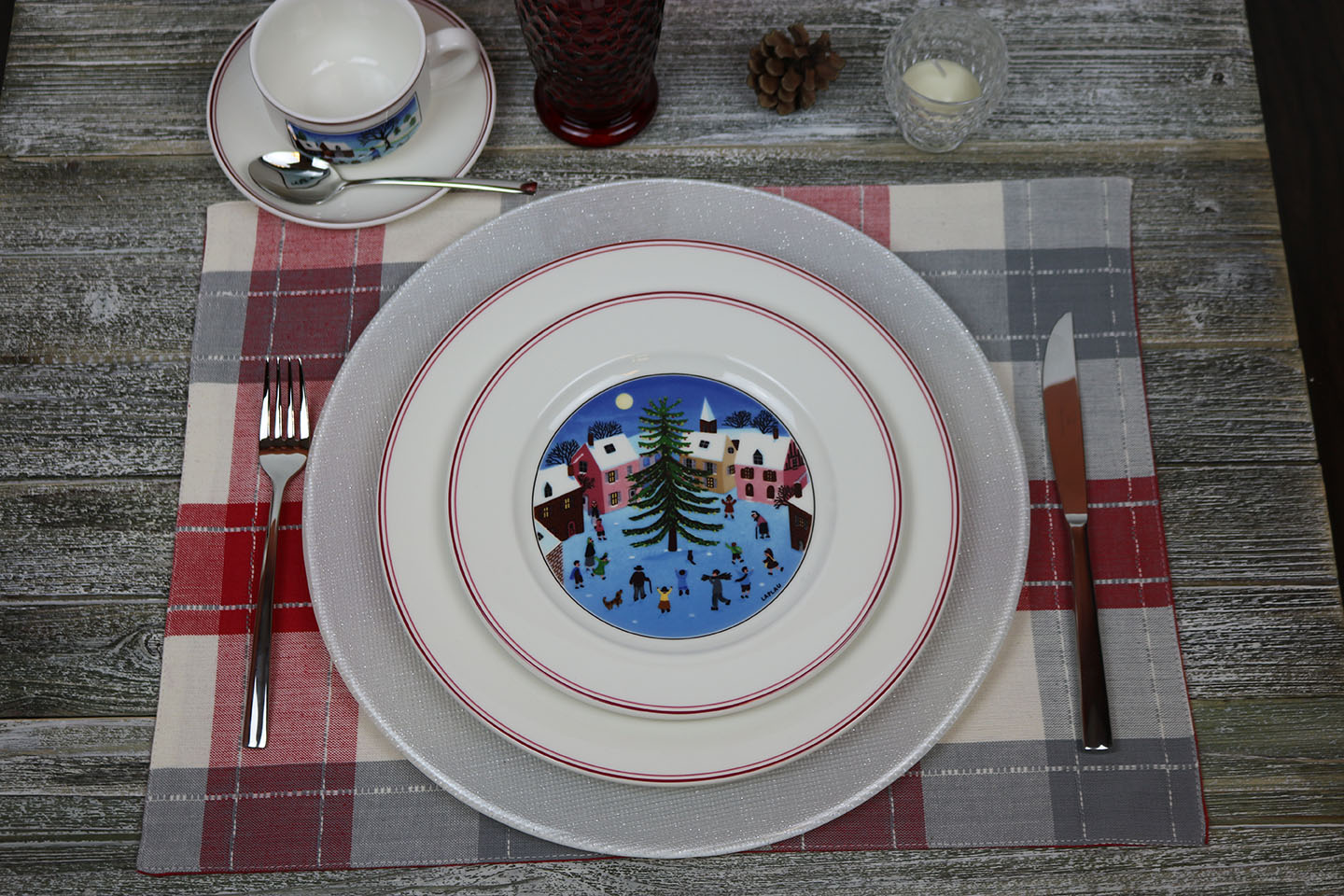 The Design Naif Christmas collection offers an artistic way to bring the festivity of the Christmas season to your table. Mix and match with classic Christmas colors or bring in rich blues, whites, and silvers to elevate your look. The possibilities are endless and the pattern will always make you feel at home.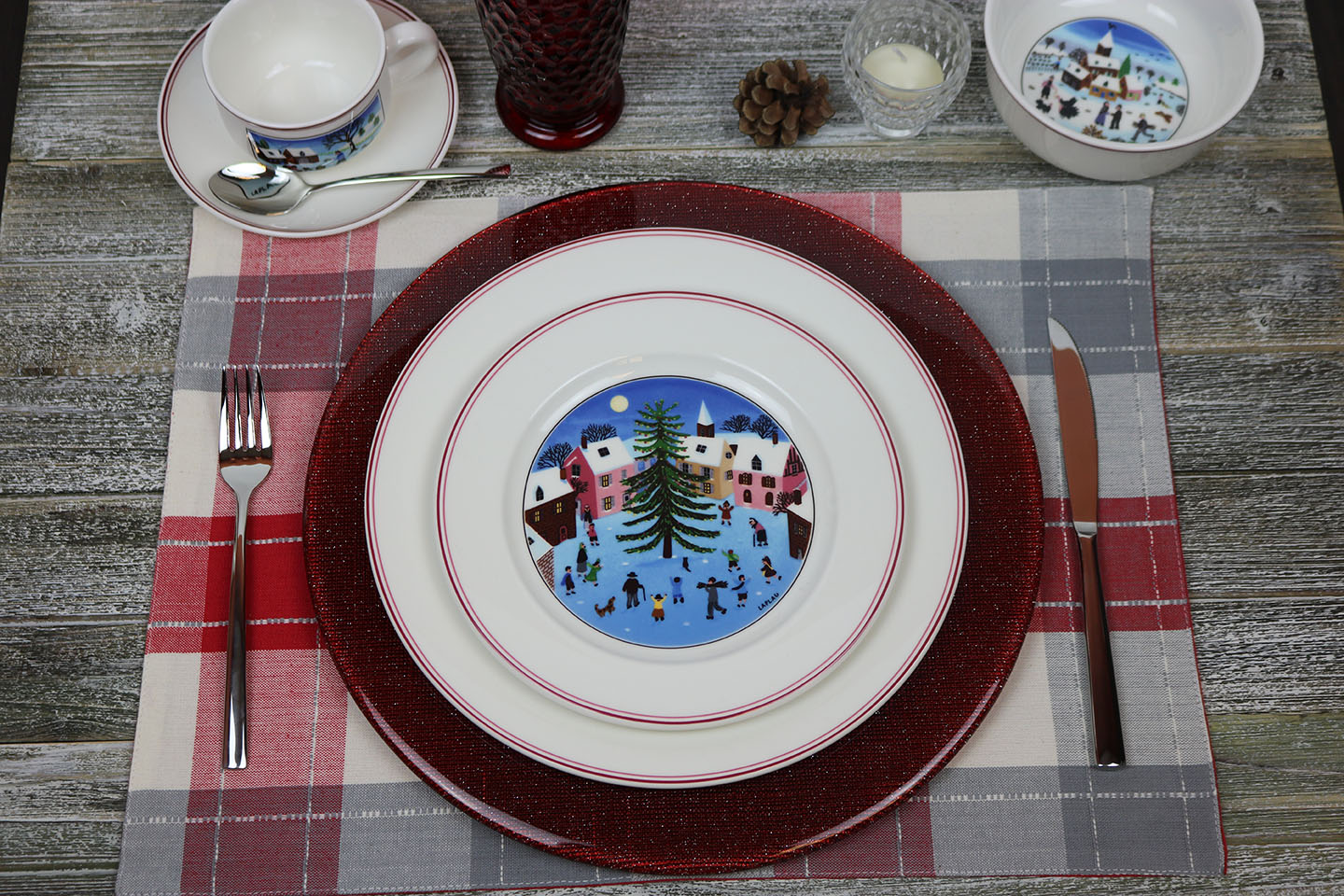 Design Naif Christmas tableware is dishwasher- and microwave-safe and made of premium porcelain. The collection pairs perfectly with the beautiful glass chargers from our Verona collection, as well as the glassware pieces from our Boston & Boston Colored collections.