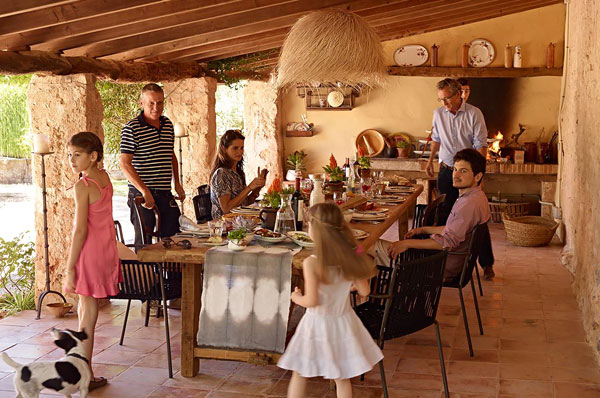 The nights are getting longer, school is back in session and there is a crisp feel in the air. While some may mourn the end of summer, we feel it is a time to rejoice. As everyone's schedule becomes regular again, it is time to enjoy the return of family dinners.
When we think of large family meals, we always turn to Italian cuisine for inspiration. A glass of wine, bread, cheese and antipasti are always a welcomed start to any meal. As for the main course, we always opt for a dinner that will be filling as well as completely satisfying. What better dish for this task than a pasta creation?
Pasta is a versatile option that can be prepared to any taste. Topping with garlic, olive oil, shrimp and scallops on those warmer fall days is a delicious treat. A hearty alfredo sauce with grilled chicken is the perfect comfort food. Or, for more traditional feasts, you can never go wrong with red sauce and meatballs.
We are sure you have your favorite sauces perfected by now. But, have you ever thought of skipping the store-bought pasta and making your own? Venture in to new kitchen territory this fall and impress everyone at your next meal by making a delicious homemade pasta. Below is a simple recipe for tagliatelle that your entire family will simply adore.
Tagliatelle: Carmela's Perfect Pasta Recipe
Ingredients
1 ¾ cup flour
4 medium eggs
1 pinch of salt
1 tbsp. extra virgin olive oil
Directions
Set aside a small fistful of flour and add the rest to a large mixing bowl.
Make a depression in the middle of the flour and add the egg, salt and olive oil. Carefully beat the egg and oil together with a fork. Then, slowly start bringing in flour from the edges to the middle to make the dough. As soon as the dough is firm enough, you can use your hands to work in the rest of the flour.
Knead for another 10 to 15 minutes until the dough is a smooth, elastic ball.
Roll the dough out with a rolling pin until it is paper-thin. Sprinkle the counter with set aside flour as needed.
Allow to rest for a quarter of an hour then carefully roll the flattened dough up and cut into strips with a sharp knife. Unroll the little balls and lay flat on a dishcloth. Allow them to dry a bit before cooking. The pasta can also be prepared a day ahead.
Put noodles in salted, boiling water. Cook for just one-two minutes.
Serve in Villeroy & Boch Pasta Passion dishes for simple and stylish presentation.
Buon appetito!
Recipe taken from Pasta, Pizza, Passione!