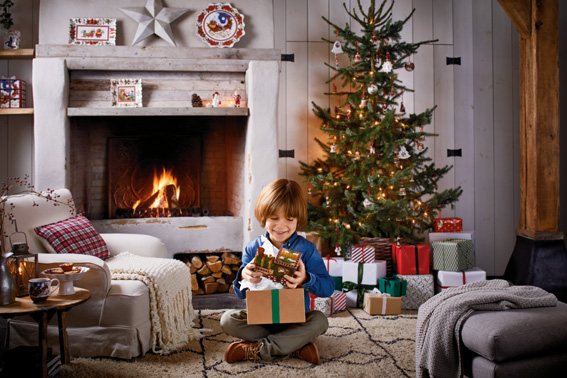 According to tradition, when the seasonal skies begin to burn red at sundown, it means that the angels above are baking cookies for all the good children. The angels give their baked confections to St. Nicholas to deliver on December 6th.
The Feast of St. Nicholas is a long-kept German tradition that dates back centuries. Children leave a boot and a paper plate (or bunter teller) outside their bedroom doors on the eve of December 5th in hopes that St. Nicholas will stop by.
What's a bunter teller? Literally translating to "colorful plate," a bunter teller is the name given to the paper plate that's part of this enchanted German Christmas tradition.
Villeroy & Boch embraces this magical tradition each year with our Christmas collections—specifically, our Toy's Fantasy collection. The porcelain plates in our Toy's Fantasy Christmas collection mimic the bunter tellers of our childhood. Each year, when we release our Toy's Fantasy, we keep the same "fluted paper plate look" and update them with new themes and designs—making them limited edition collectibles you can share with family and friends!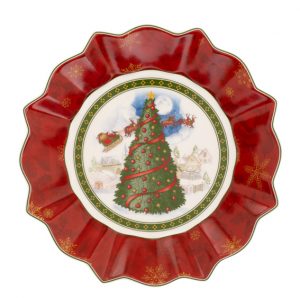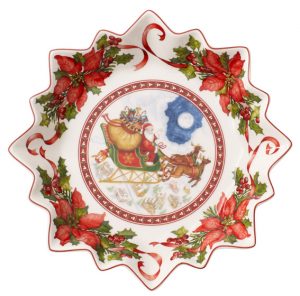 The large serving dishes and bowls make great gifts for the hostess at the next holiday get together you attend—or your child's teacher! Fill the bunter teller-shaped keepsakes with cookies, cakes, breads, and other Christmas goodies! Our Toy's Fantasy collection features high-quality porcelain, dishwasher-safe dinnerware and serveware in a variety of shapes and sizes—all including the whimsical, ruffled bunter teller design accented with deep reds, festive greens, and crisp whites. The collection's different motifs feature St. Nicholas, Christmas trees, and other holiday staples.
Partake in Age-Old Traditions & Collect Keepsakes That'll Create Cherished Memories With Your Loved Ones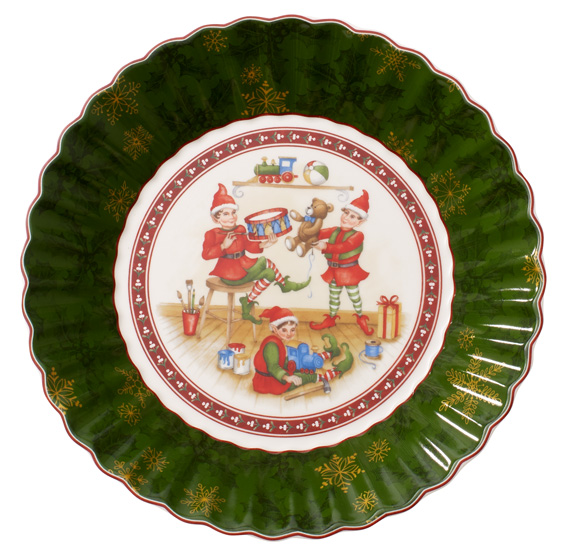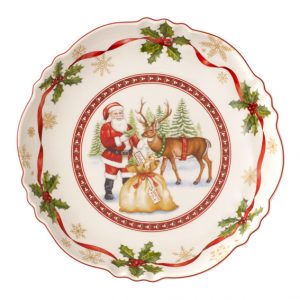 Taking part in the Feast of St. Nicholas with your children or grandchildren is a wonderful tradition to uphold or start. Collecting the beautiful porcelain pieces from our Christmas collections each year provides your family with keepsakes and memories to pass down through generations for years to come! They even make great gifts to share with loved ones; load up these beautiful porcelain bunter tellers with holiday favorites, like cookies and cakes! Share in the tradition of the Feast of St. Nicholas with Villeroy & Boch.