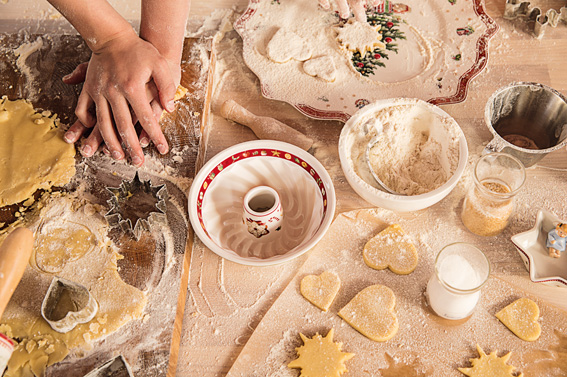 Christmas is just around the corner, and this time of year can be pretty chaotic. Between trimming the tree and getting all of the shopping done, many of us have to find time to whip up some sweet treats for our holiday gatherings. After all, Christmas is a time for baking; the comforting smell of freshly baked gingerbread and other cookies wafting through our homes goes hand-in hand with the holiday.
With all of that baking, our sinks tend to pile up. To add some convenience to your holiday prep, Villeroy & Boch offers multifunctional bakeware that's microwave-, oven-, and dishwasher-safe. When you're finished baking your Christmas confections, pop the bakeware and lids right into the dishwasher and avoid having the dreaded leaning tower of dishes in your sink! Bid adieu to the days spent soaking and scrubbing baked-on messes.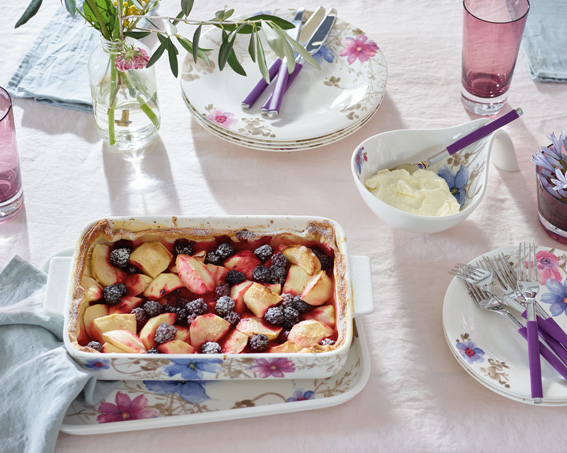 Sinks Piled High With Dirty Dishes Will Become Ghosts of Christmases Past
Villeroy & Boch bakeware can withstand oven temperatures of 500 degrees F and can even handle the icy cold temperatures of your refrigerator. Whether you're whipping up a holiday casserole or lasagna or making a scrumptious ice box cake for your family, our bakeware lets you do it all. The specialty glaze that's used on our bakeware ensures that leftover food particles won't stick. The premium porcelain stands out above the rest for its overall quality—it's shock-resistant and offers superior edge strength. You won't have to worry about chipped or cracked bakeware, and your investment will last for years to come—through many holiday baking marathons!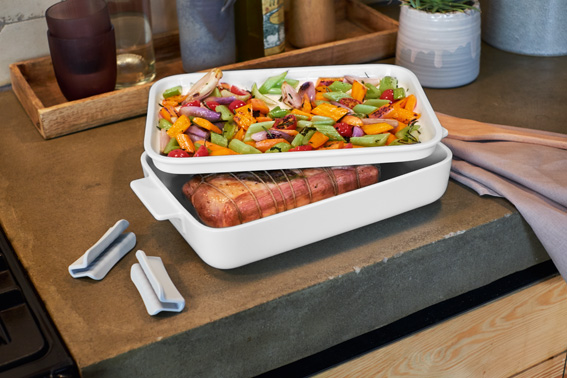 The porcelain lids take convenience even further. They can be used as serving plates for your beautifully iced and decorated gingerbread family, as heat-insulating trivets when serving your holiday casserole, and can even be used as cookie sheets. The lids make it easier to bring your treats with you wherever your holiday celebrations may take you. Don't forget to leave some cookies for Santa!