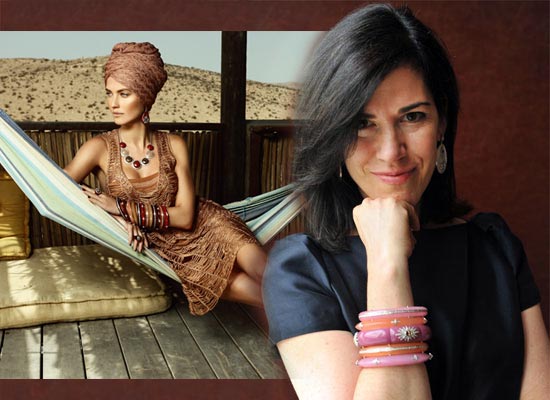 Miriam Salat began her career designing airports and highways as a New York City civil engineer. Eager to push beyond straight lines and right angles, she turned to her passion – jewelry design. Today, a successful entrepreneur, mother of two, world traveler and a passionate rock climber, Miriam proves you can have it all.
How did you start Miriam Salat brand?
I always wanted to do something that I'm passionate about and use the creative side of my brain. In 1993, only three months after designing my first collection, I sold the line of hand-crafted fashion jewelry to Barneys. I continued designing using other materials such as resin, sterling silver and 18kt gold vermeili which eventually led me to starting the company.
Where do you find inspiration for your creations?
My designs are influenced by my personal and cultural experiences. But it's really everywhere – travel, books, TV, anything that pops into my head. The other day I was watching that new Anthony Bourdain show and he was finding all these exotic spices in the Amazon and it really struck me. The creative process happens all day long – whenever inspiration strikes.
What type of woman do you design for?
The Miriam Salat woman is the new gypset (gypsy + jetsetter). She is adventurous and free-spirited, she is a bon-vivant who travels off the beaten path. She is drawn to the richness of life and its many hues.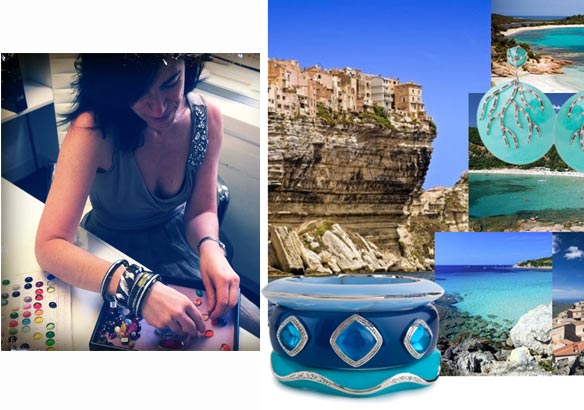 Speaking of hues, you do not shy away from vibrant colors?
Color is especially important to the woman who wears Miriam Salat, as it reflects so many aspects of her personality. Whether shopping in a Moroccan souk or exploring the ancient temples of Bhutan, she is always distinctive, always put together, and never loses her impeccable taste.
How do you define your personal style?
Feminine, colorful. For clothes I like silky fabrics and interesting cuts or details. Nothing trendy,  just beautiful workmanship that I can have forever like a piece of art.  At home, it's modern eclectic – pieces from our world travels, but not too much clutter.
Who is your style icon?
I grew up loving Jackie O and even ended up meeting her in my 20's. Nowadays, it's anyone who has an individual style like Miroslava Duma.
If you could design jewelry for a well-known figure who would it be?
Oprah owns a lot of my jewelry. It is thrilling when an incredibly accomplished, remarkable, and generous person is a fan. I would custom design anything for her!
With a busy career and growing company, how do you relax?
Exercise! Rollerblading or a spinning class is really meditative for me! But my guilty pleasure is TV. I do love watching a good show – right now I'm really into Breaking Bad and Orange is the New Black.
I also love traveling, and am dying to go back to India.
How do you balance work with family time?
Family is very important to me. I try to make dinner for my girls every day, but it's a busy life – one of us is always working late or traveling. I try to plan fun activities for the family on the weekends and keep my blackberry out of sight.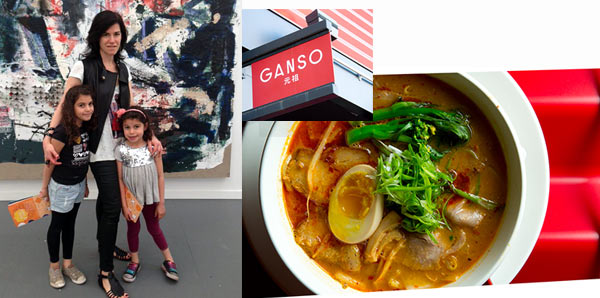 I also often visit my brother's restaurant Ganso. It's a great Japanese spot in Downtown Brooklyn.
If you were throwing a themed dinner party at home, what would it be?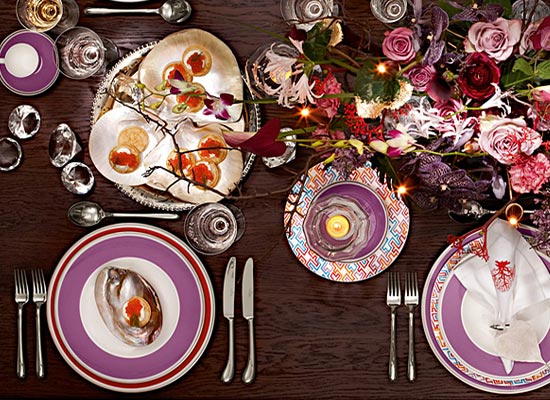 It would either be 1920's art deco style because I love the clothes from that period.  And I would serve oysters, champagne and Waldorf salad.
Or an opulent Russian themed dinner because I really love the food. Then my menu would naturally include vodka, caviar, smoked salmon with potato pancakes.