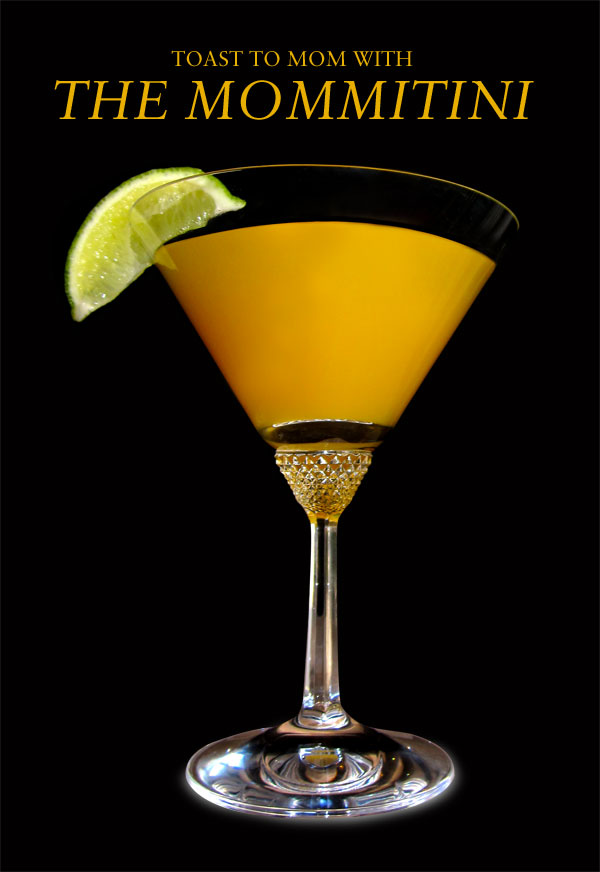 A group of girlfriends and I got together to design the ultimate cocktail for moms. We added our favorite flavors (like Mango, Vanilla and Lime) and enlisted our favorite mixologist to create a stylish cocktail that we could call our very own: THE MOMMITINI.
We were seeking to make a "WOW" cocktail. And I do believe we did it. The research was fun. The outcome even better. HAPPY MOTHER'S DAY!
THE MOMMITINI
1 oz Mango Vodka
2 oz Whipped Cream Vodka
1 oz GranGala (triple orange liqueur)
2 oz Mango Nectar
Blend together in a cocktail shaker with ice. Pour into glass and garnish with lime.