Happy Birthday to Us!🥳
For over 275 years, Villeroy & Boch has been synonymous with exquisite design, unparalleled craftsmanship, and timeless elegance. From our humble beginnings as a small pottery shop in the heart of Europe, we have grown into a global brand that is loved and celebrated by discerning consumers around the world. Today, we continue to expend the boundaries of innovation and creativity, while staying true to our heritage of quality and excellence.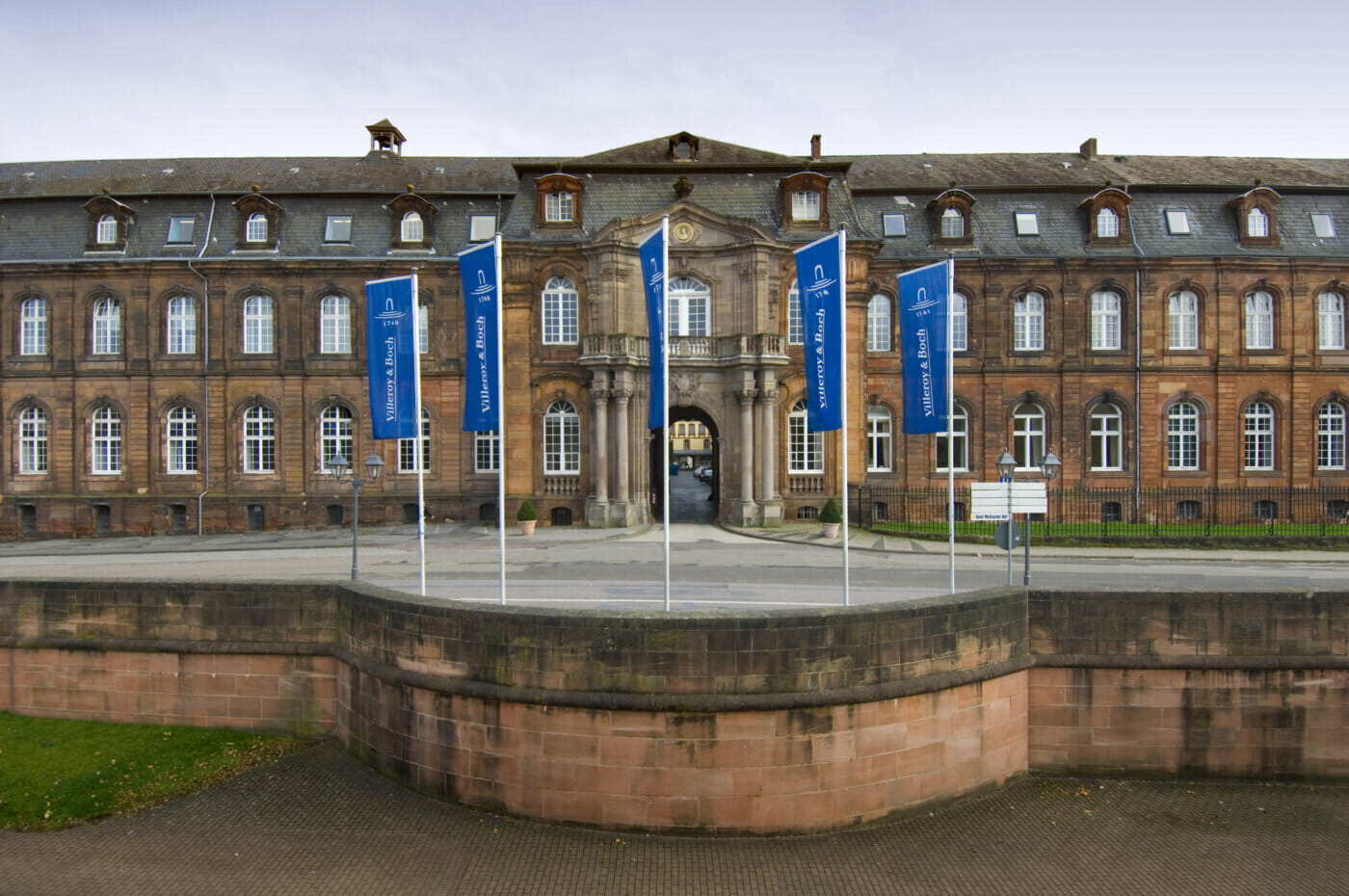 The roots of the family business go back to 1748, when Francois Boch and his three sons opened a pottery workshop in Audun-le-Tiche in Lorraine. These roots, combined with the latest trends have resulted in the limited edition products of the new 275 Anniversary collection to celebrate our 275th milestone.
Extravagant designs that harken back to the origins of Villeroy & Boch, the Paradiso pattern first debuted in 1964 and used the traditional engraving technique that was applied to ceramics by Nicolas Villeroy as early as 1791. For 2023, we've taken that inspiration and combined it with modern graphic elements to deliver a collection with a retro yet modern look. The Paradiso pattern is a striking pattern that includes the traditional dinnerware color palette of blue and white, enhanced with vibrant, on-trend orange.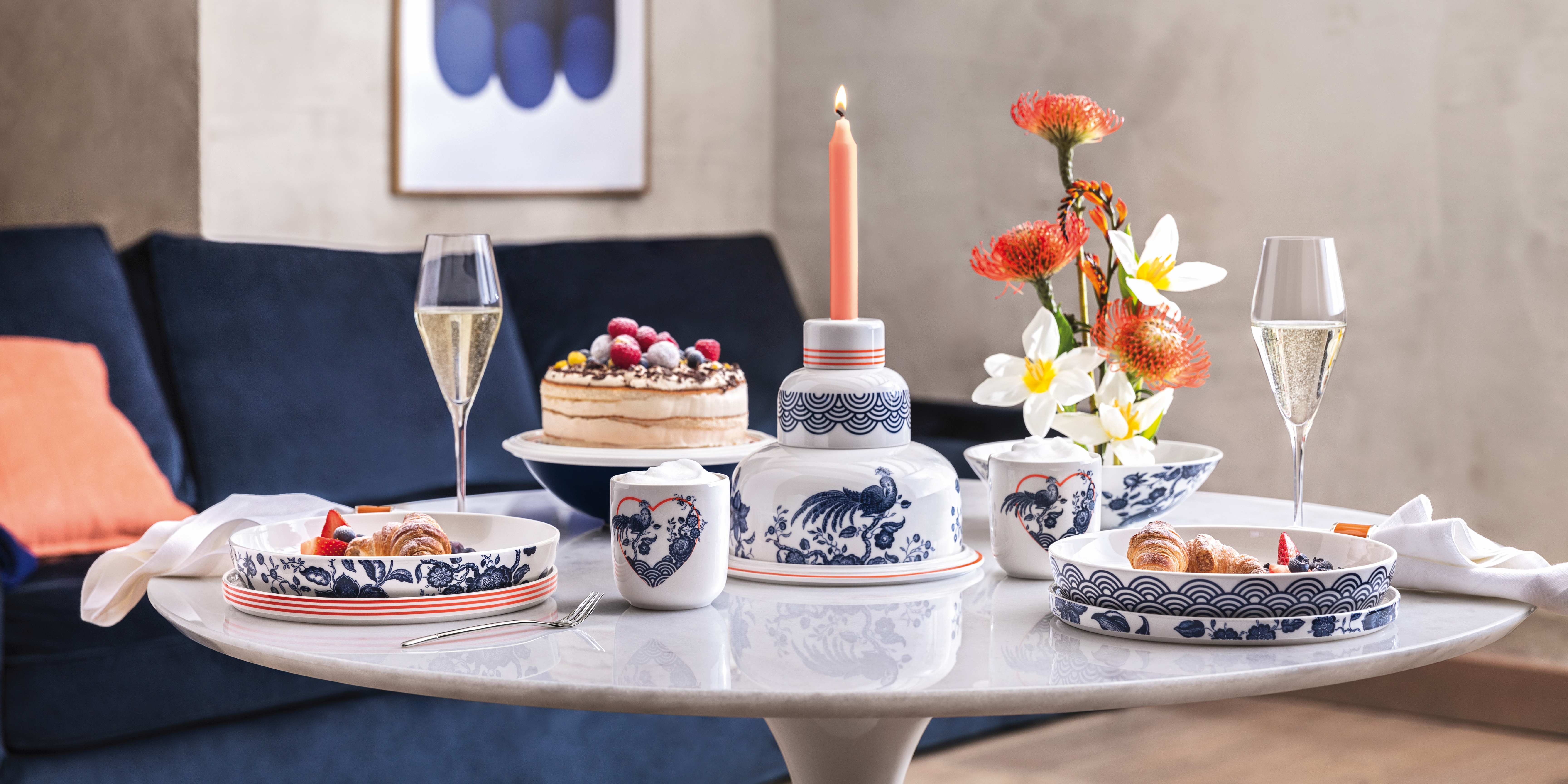 La Boule Paradiso
La Boule is a timeless icon that stands for design, innovation, and quality. It's a seven-piece dinnerware set for two that includes two bowls, two flat bowls, two plates, and one serving platter that all nestle together to create a stackable, space-saving, and eye-catching art piece. La Boule Paradiso delivers a traditional copperplate look with a trendy retro style.
Birthday Cake Paradiso
Like La Boule, Birthday Cake Paradiso is also a stackable set. This four-piece decorative set consists of one plate, one bowl, one mug, and one candlestick holder. It's a great breakfast set for one, and also features the vibrant Paradiso pattern.
Birthday Mugs
The limited edition Birthday Mugs highlight our most popular and beloved collections. They feature a handle-less design and are available in Paradiso, Avarua, Mariefleur, Old Luxembourg, and Petite Fleur designs.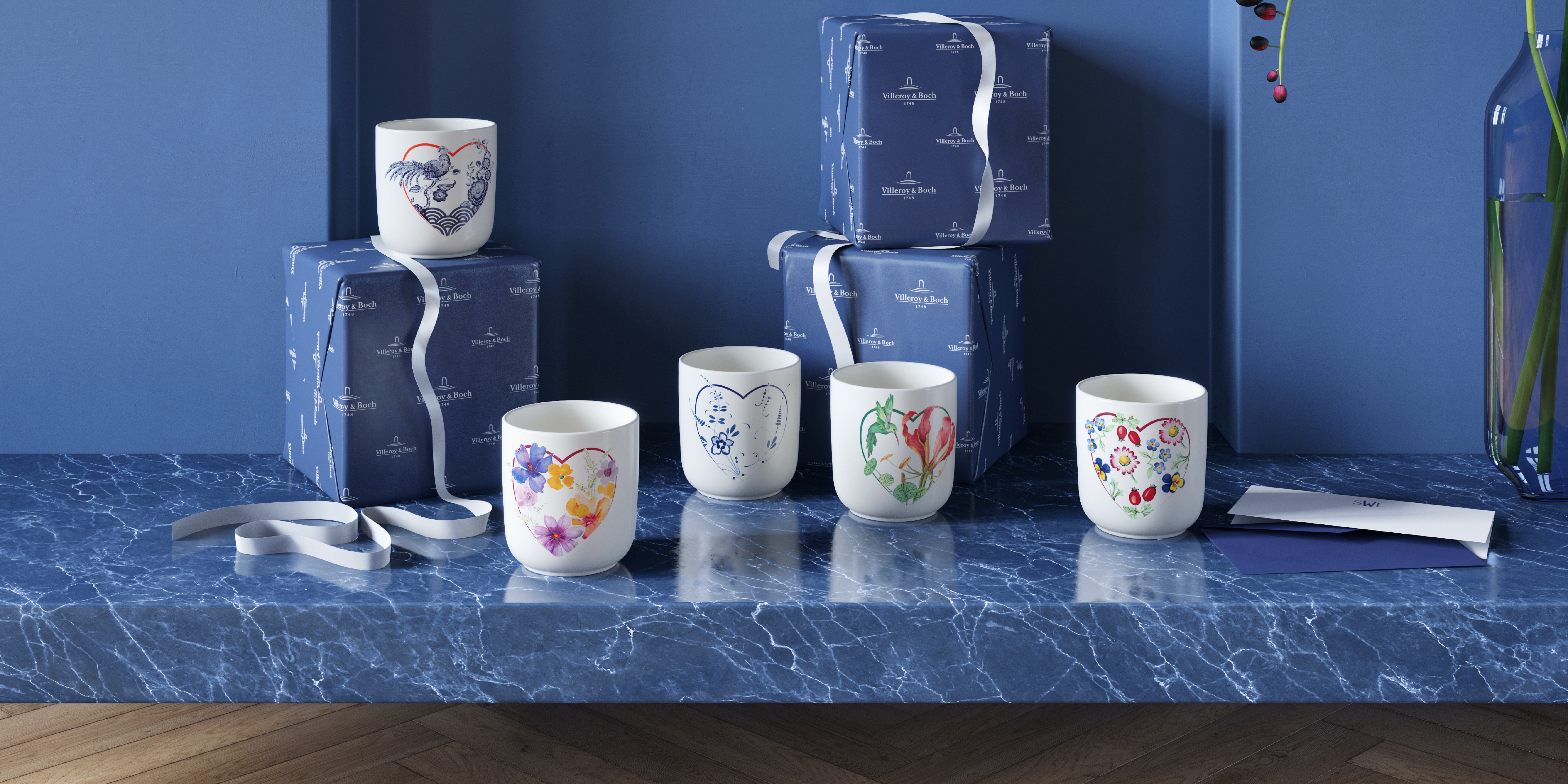 At Villeroy & Boch, "creating homes" means more than furnishing a house; it means creating a relaxing haven for yourself and your loved ones. We are proud to have been a part of the creation of many homes over the last 275 years and we look forward to continue to be a part of your homes for many more years to come.