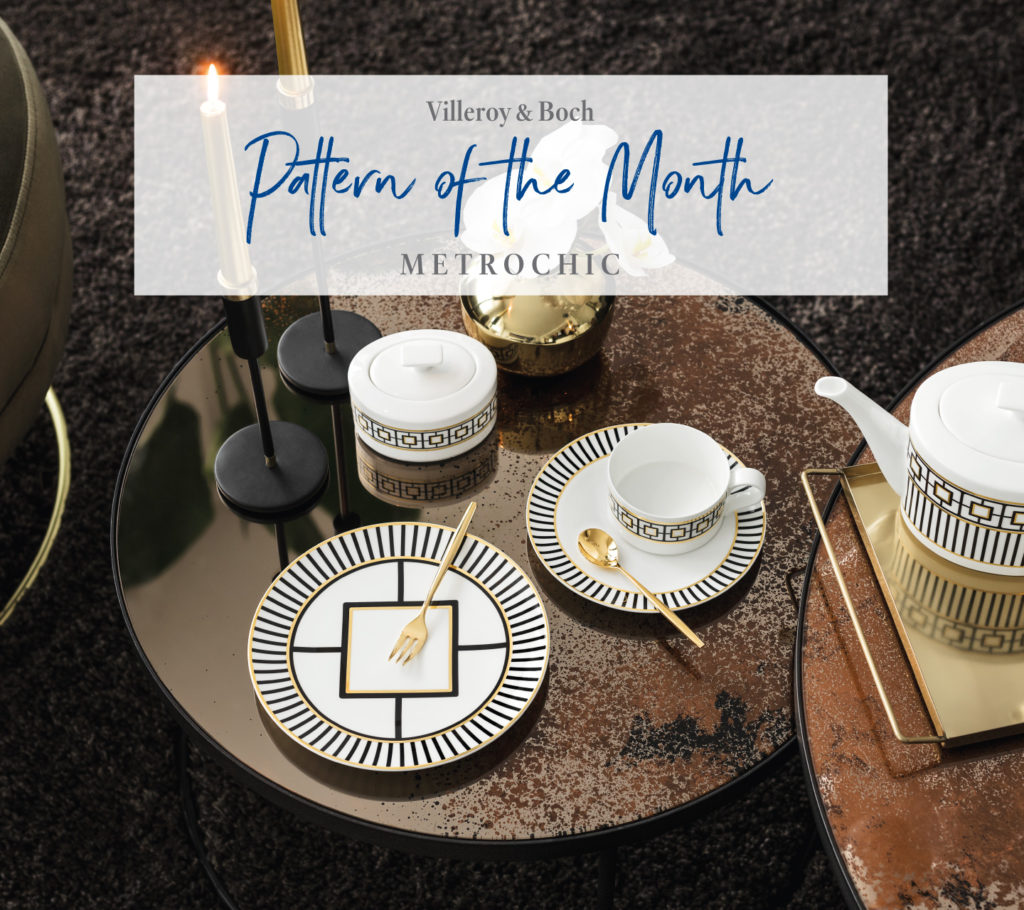 Each month, we highlight a different collection as our Pattern of the Month. For November, we're excited to be featuring the MetroChic collection!
The MetroChic collection is a style statement in the classic colors white, black and gold. This Art Déco-inspired premiun bone porcelain collection features a 20 carat gold finish that's hand-polished and specially protected by the innovative "Inglaze Gold" technology. The geometric design gives each MetroChic element its very own look. Individual pieces can be combined, again and again, to create a breathtaking tablescape. The MetroChic collection is the perfect gift idea for anyone who loves classic, cosmopolitan style!
MetroChic Blanc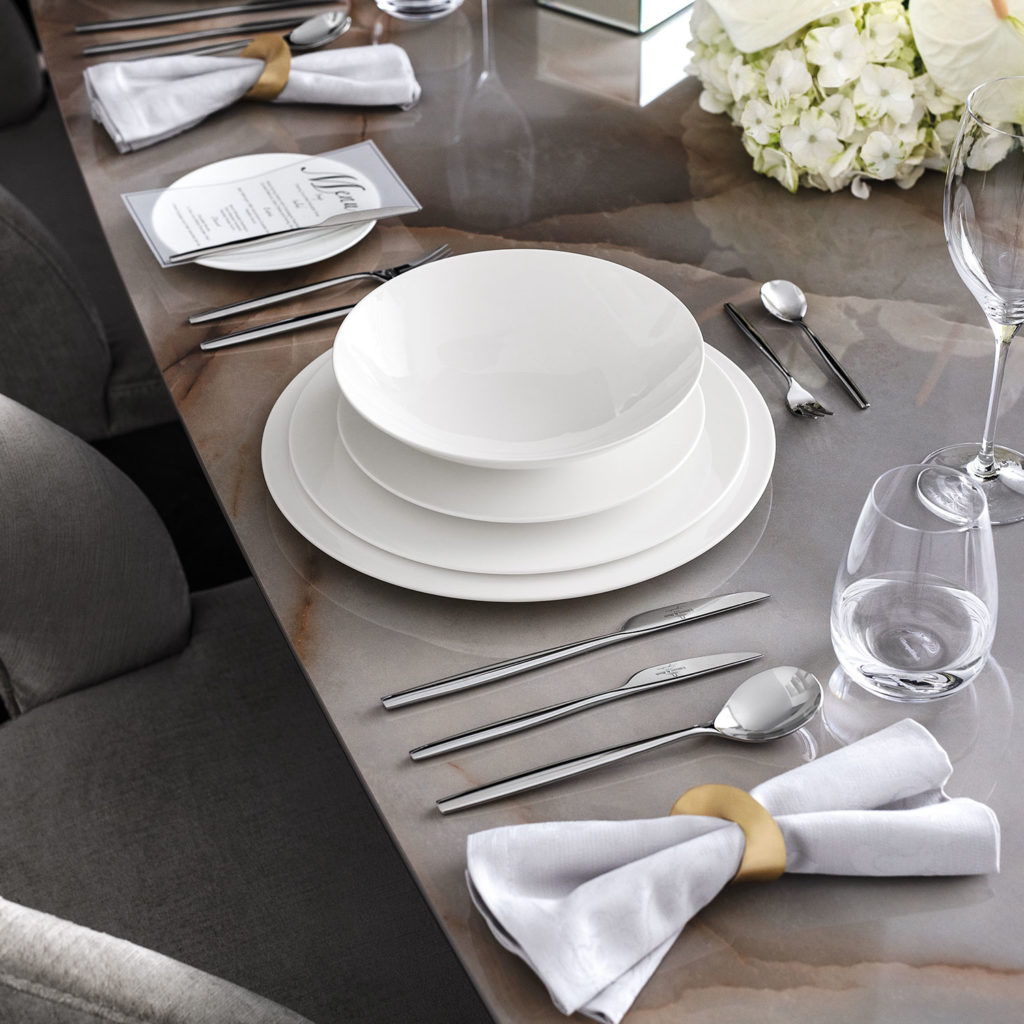 Pure, understated design meets Villeroy & Boch Premium Bone Porcelain. This collection is a real understatement and a must-have for all minimalists. MetroChic Blanc fits timelessly and elegantly into modern  living spaces. The collection inspires with unusual coup shapes and surprisingly asymmetrical saucers. MetroChic Blanc is gorgeous on its own or combined with the geometric MetroChic dinnerware!
MetroChic Glassware & Flatware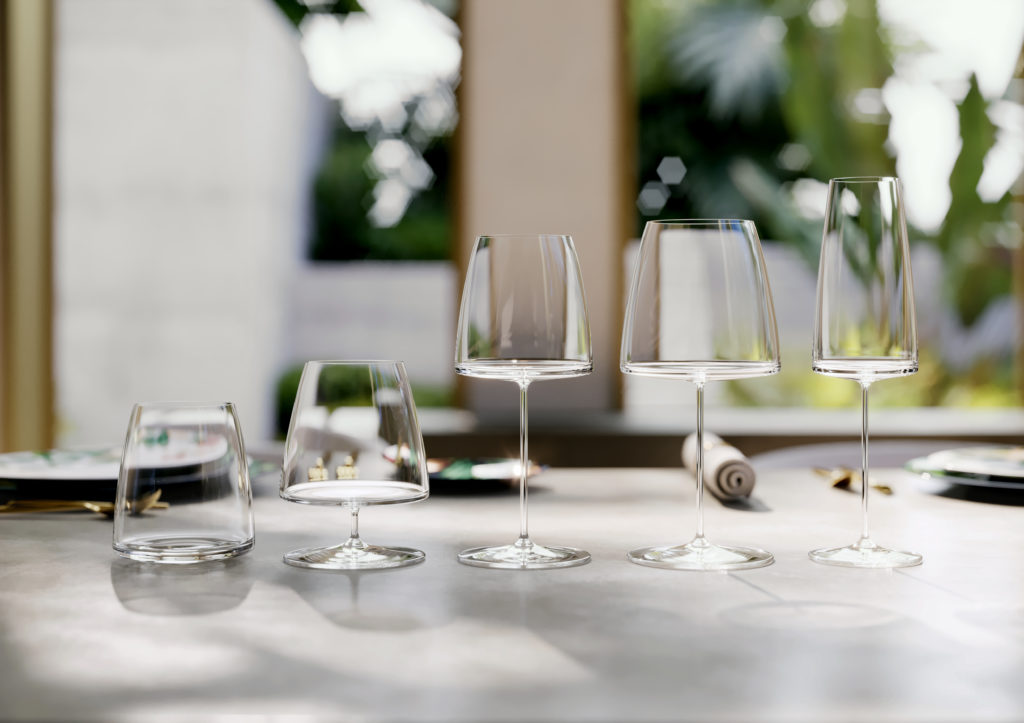 The glassware features a state-of-the-art design with a contemporary, pared-down look. The large glasses allow wine and spirits to develop their fine aromas in the fuller bowls, which taper upwards slightly. Available in sets of 2, all of the glasses have been made with extremely thin glass. Fine stems make the red goblets, white wine goblets and champagne flutes appear delicate, while the cognac glass with a shorter stem sits comfortably in the hand. The MetroChic glassware collection is made from high-quality crystal glass.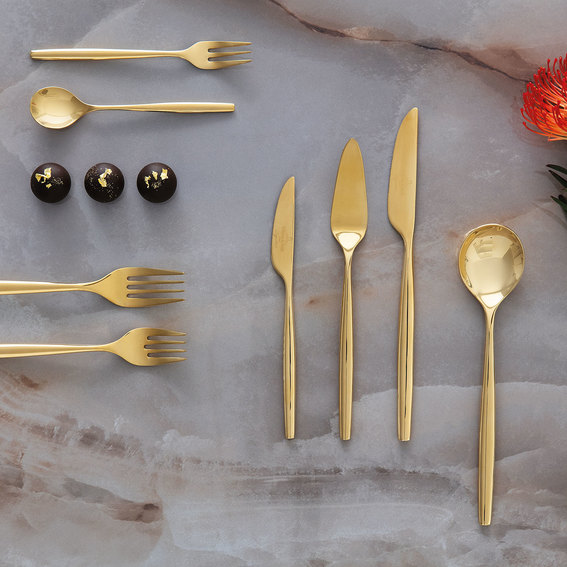 The MetroChic flatware and the gold-plated MetroChic d'Or flatware set glamorous accents on the table. Their reduced design language fascinates with fine lines, the play of round surfaces and surprising proportions. Both form an exciting ensemble with the MetroChic porcelain dinnerware collections.
The MetroChic collection also includes various gifting options, like tiered servers, vases, decorative trays, and more, making it the perfect option for gift ideas this holiday season!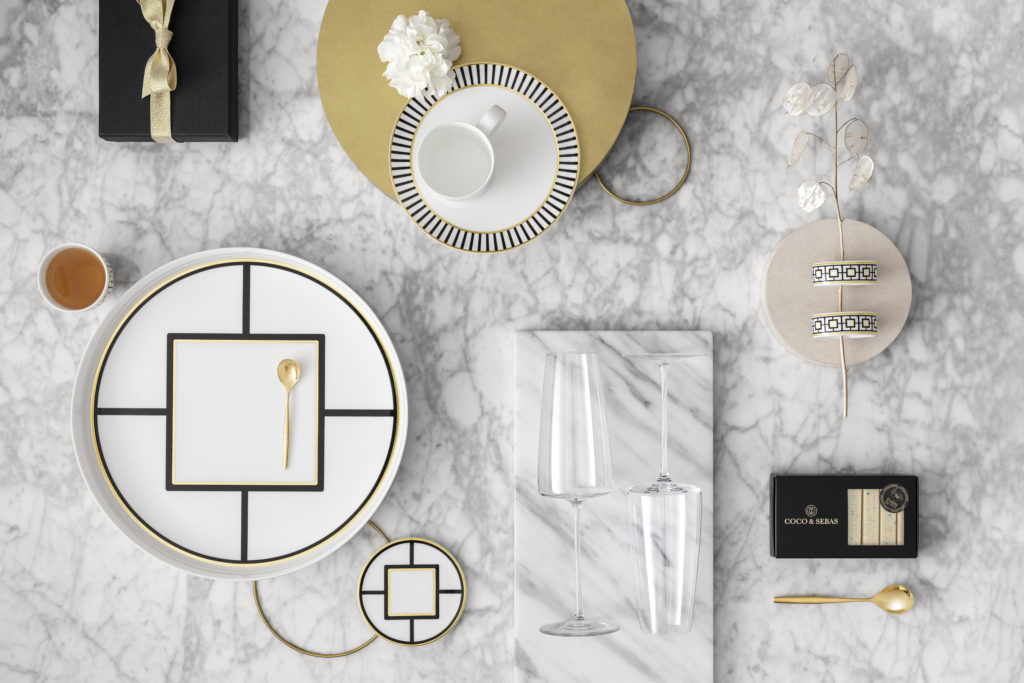 What do you think of the MetroChic collection?