If you are anything like us, you have more than one dinnerware pattern, and you've likely designated each pattern for a certain use: one for formal occasions, one for everyday dining and one for dessert or brunch parties.
Have you ever thought of using your dinnerware in unexpected ways? Taking your feminine breakfast set and serving it at an evening get-together, for example, is a great way to shake things up and add some fun to your entertaining style.
Here are three ideas for using your dinnerware in a fresh and exciting way.
Bring Your Dinnerware from Day to Night
A feminine pattern, such as Rose Cottage, is usually reserved for daytime desserts and tea parties. Sweet treats look wonderful when paired with soft pastels and florals, so it is an obvious choice for such service. Taking this type of dinnerware from day to night would thrill guests' senses, as it would be a completely unexpected spin. Pair a distinctly feminine pattern with darker, more masculine accent pieces to create stunningly beautiful evening meals.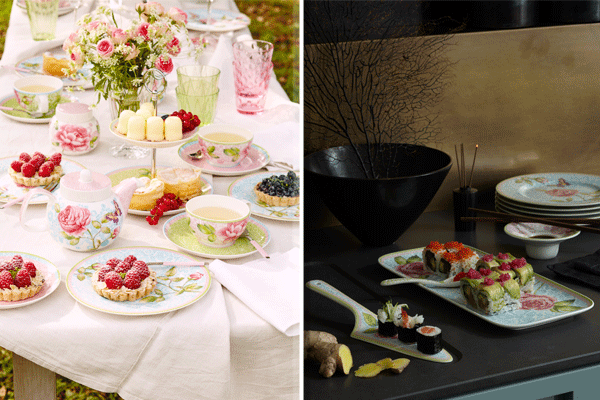 Bring Your Dinnerware from Everyday to Special Occasions
You selected your everyday dinnerware with care. It spoke to you because it had that home-sweet-home feel. So, why hide it away for special occasions or holidays? Show off your family's favorite dinnerware by dressing it up with crystal glassware, elegant candelabras and fancy table runners to create an exquisitely formal setting.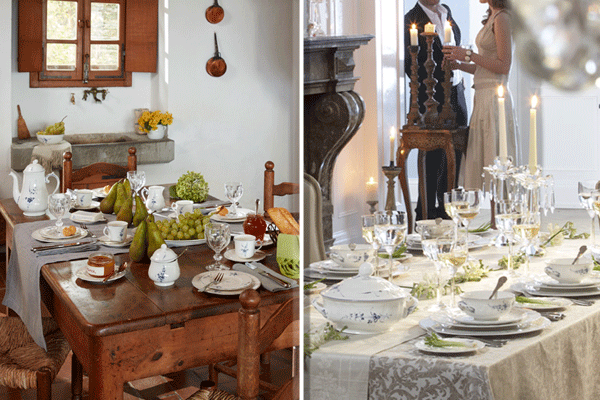 Bring Your Fine China to Everyday Settings
Similar to your everyday dinnerware, your fine premium bone porcelain, likely a wedding gift, holds a special place in your heart. Do not reserve these beautiful pieces for use only on holidays or special occasions. Take the settings out of the cupboard and enjoy them for everyday occasions. One great idea: mix and match your premium bone porcelain with your mugs to serve tea in style.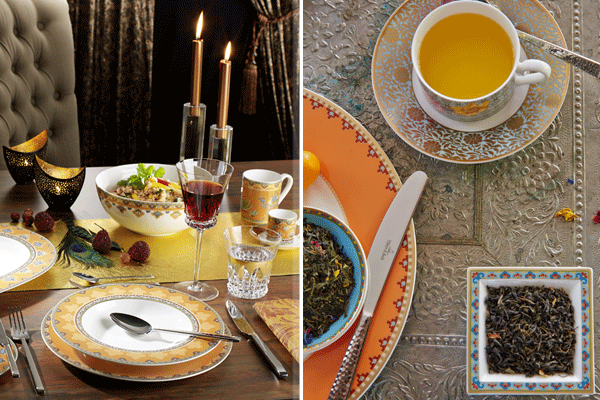 Similar Story from Friends Online: One Set, Two Worlds