Changing your tablescape often is a great way to bring seasonality to your home and keep your décor scheme fresh throughout the entire year. With these three easy steps, you can transform your table's look for every occasion.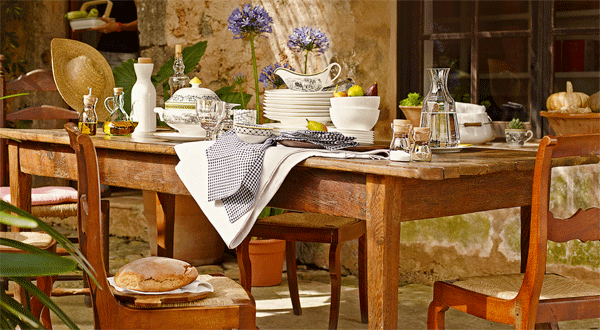 1. Create a Versatile Base
First, you must create a versatile base. All-white dinnerware is the perfect solution for a hostess who constantly wants to change her table's appearance. White dinnerware will never go out of style and you will be able to transform its look with other china patterns or by simply swapping in accessories. This versatile dinnerware can be dressed up or down to fit the theme of any dinner party, from casual to formal.
2. Layer in Decor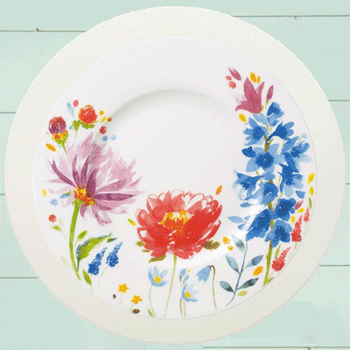 Next, add a few accent pieces. Layering in decorated salad plates and bowls will add a special look to your table whether you are mixing it up from season to season or even meal to meal. Start to collect salad plates and bowls (whether they be pasta, cereal or rim soup bowls) in patterns that speak to you. If you love a classic pattern, grab six salad plates in that décor for an easy elegant dinnertime swap. If you come across a country-chic pattern that makes you feel at home, grab a few bowls with that décor. Simply layering these items atop your white dinner plates will transform your table's look instantly.
3. Accessorize
Finally, accessorize away! Linens, textiles, crystal and silver will add new life to your table time and again. For the spring, opt for pastel linens and blooming flowers in glass vases. In the summer, mix in blues and beach-themed centerpiece items such as seashells. In the fall, start to mix in warmer colors and natural elements. In the winter, capture the elegance of the season with crystal candle holders and silver accent pieces.
With these effortless steps, you can bring your dining table from season to season, mood to mood, and into holidays with ease. You'll keep your guests guessing and will never grow tired of your table's look!