When hosting a dinner, whether casual or formal, seating cards are always a fantastic touch. Not only do seating cards help to avoid delay when guests arrive, they also give each place setting a wonderfully personalized greeting. If you are hosting a dinner party but forgot to purchase seating cards, worry not! You can create quick, beautiful seating cards in just a few moments. Here are four quick ideas for seating cards at your next party, no matter the theme.
Seating Cards for Elegant Dinner Parties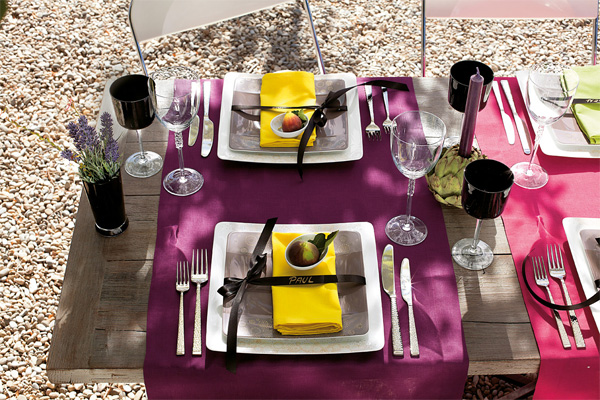 Everyone has ribbon in their homes in a craft of gift-wrap closet. Grab a spool of ribbon in a color that matches your theme and cut pieces that are long enough to wrap around your salad plates. Wrap each salad plate in the ribbon and tie it off with a dramatic bow. Take a marker or a gel pen and write each name across the ribbon. Complete the look by layering the salad plate atop the dinner plate and sliding a napkin under the ribbon for a simple, elegant addition to your dinner party.
Seating Cards for Outdoor Garden Parties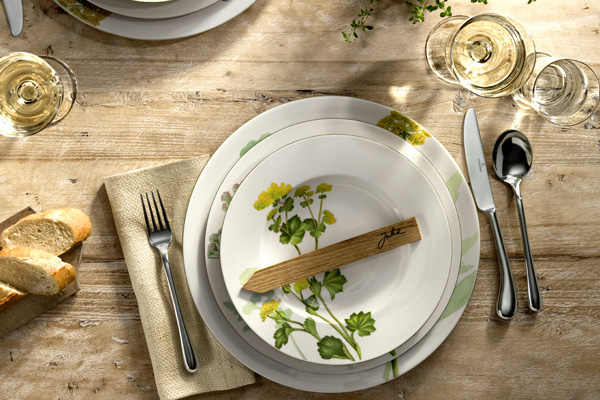 If you are hosting a dinner party in an outdoor garden or your dinner party features a nature theme, be sure to have name cards that match. One quick and easy way to incorporate your nature theme is to grab a few unused garden stakes from your gardening tools. Write each guest's name across the front and set it at each place setting. The earthy tones and feel will fit your nature theme beautifully.
Seating Cards for Country-Themed Dinner Parties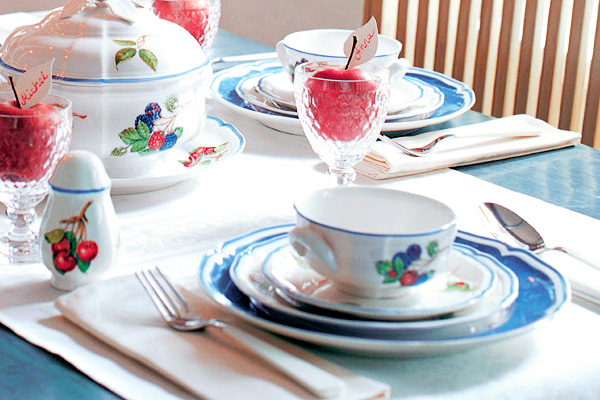 For a dinner party with a casually welcoming country feel, there's no better way to set the mood than with vibrant produce. Take apples, pears or any other fruit you have on hand and remove the leaves if they are on the fruits still. Cut out leaves from construction paper, write a guest's name on each and then pin one leaf onto each fruit. Place one fruit at each setting to welcome guests as they arrive.
Seating Cards for Casual Dinner Parties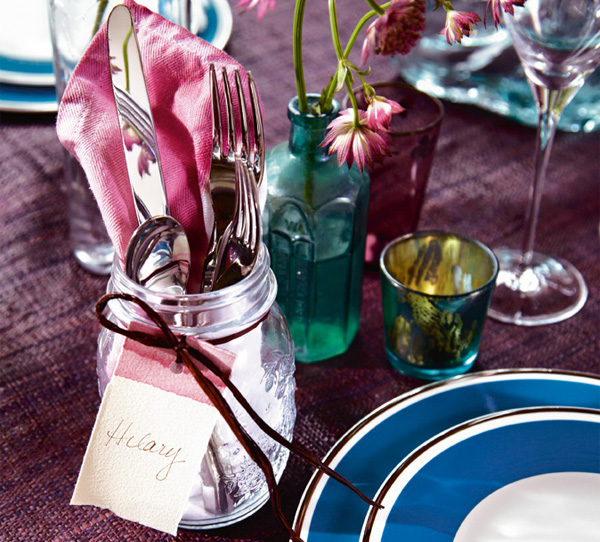 Forego the traditional rules of table arrangements and gather your guests' flatware and napkin into a mason jar for a unique way to decorate each place setting. Simply tie a tag with each guests' name around the neck of the mason jars and- Viola!- you have instant, stylish seating cards for your casual dinner party!
Be sure to share your DIY seating cards with us on Instagram @VilleroyBochUSA!