Movie goers this weekend were fascinated by the extravagant penthouse that 50 Shades of Grey's leading man, Christian Grey, calls home. Grey's apartment is completely decked out with lavish details. From the breathtaking floor-to-ceiling windows, to the luxurious grand piano and marble floors, it is quite obvious that when it comes to home decor, Christian Grey is a man who enjoys the finer things in life.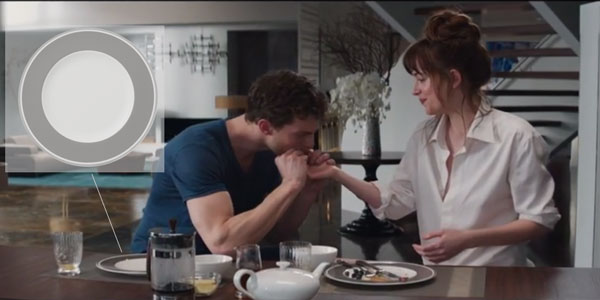 In one of the scenes from the movie, something caught our eye. We could not help but notice some classic tableware that looks a lot like pieces from our Anmut My Colour Rocky Grey and Anmut collections. We approve or your style, Mr. Grey.
If this enviable penthouse has you inspired, then we have the ability to help you fulfill your fanciest décor fantasies- when it comes to your tabletop anyway. In fact, Grey's tabletop décor scheme can be emulated in your own home with a few products from our 50 Shades of Grey tabletop inspirations.
Get the look with these must-have pieces: