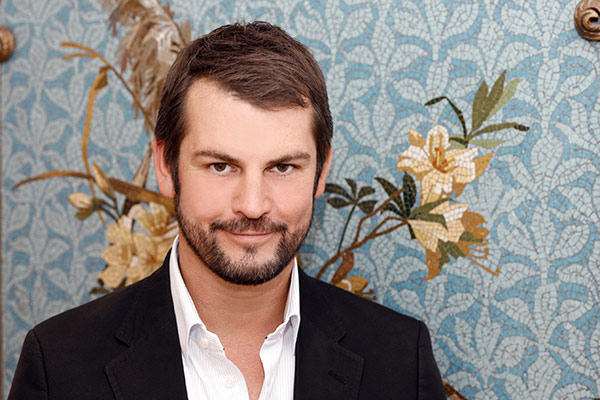 Like in fashion, tableware follows trends and reinvents itself to meet different consumer demands and needs worldwide. At Villeroy & Boch, Kai Steffan, the company's Creative Director  is responsible for the brand's visual identity. He is always on the lookout for the latest global trends and themes that Villeroy & Boch then captures in its tableware assortment.
What are some of the current tableware trends in 2013?
As a premium tableware brand  we have to consider contemporary trends because they reflect consumer demands. For example, with the ongoing urbanization, we are seeing there is a new desire, especially among young people living in major  metropolises like Berlin, to bring nature and green environment back into their lives. Villeroy & Boch has embraced this trend with its new collection Artesano Original that combines classic porcelain with natural material mix, such as robust acacia wood and cork.
Eating habits and dining culture changed as well. The focus is no longer on the table alone. In our increasingly dynamic daily routine eating takes less time and takes place almost everywhere. So we developed Cooking Elements – a multifunctional range that simplifies food preparation, serving and storing for every busy urban family. We are also exploring several "on the go" concepts.
Are there any seasonal trends that you are observing?
Yes, absolutely. Another recurring trend is barbecue. It's no longer another way of preparing your food, BBQ is a socializing event, it's an expression of one's lifestyle, it's about being close to nature. But it's also becoming more refined, the equipment and tools more advanced, and barbecue cuisine – more sophisticated. The days when sausage and burgers dominated barbecue menus are long gone. Today the focus is increasingly on healthy and authentic food – lean meat, seafood and even grilled fruit.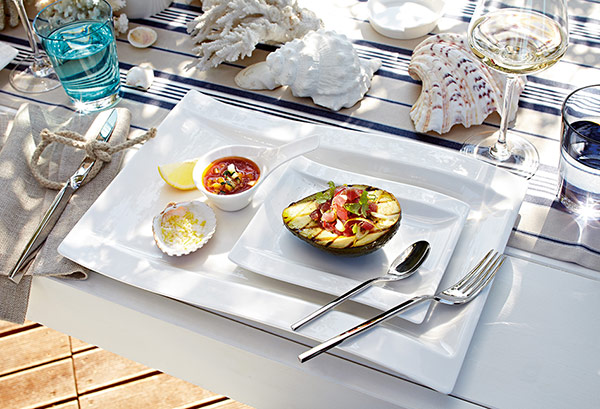 And what about dinnerware trends in shape or color?
"White" is a lasting trend, it's like the little black dress in fashion, it never goes away. But at the same time colorful dinnerware, especially floral patterns are always popular, almost all over the world. Be creative and mix and match different colors or even different Villeroy & Boch collections. Or add some color to your white place setting by playing around with the decorated pieces or adding colorful glassware as a strong accent on your table.
Regarding shape, classic round shape is the most frequent one but rectangular shapes are popular too; and even less typical ones – like our "global bestseller" NewWave – are much-loved. Tastes are different and that's good!
Do you recommend mixing various materials and textures on your table? 
Of course, mix and match to suit your mood and occasion. Try combinations that play not only with colors and shapes, but also different materials. Material mixes are in fashion – in contemporary interior design, for example, combining both harmonious and contrasting elements is in style.
Again, take Artesano Original for example. This collection combines pure white premium porcelain and hard, clearly grained acacia wood. The addition of cork and slate only enhances this series.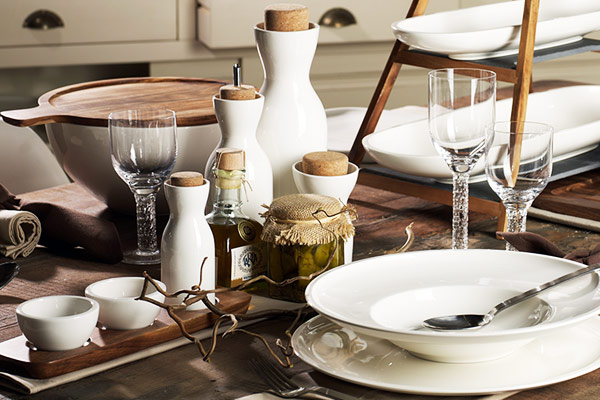 And how about glass? 
Combing porcelain dishes with glass items is an internationally popular technique mixing two established materials. Villeroy & Boch uses glass for accentuating several tableware series such as the metropolitan series NewWave. This material mix is perfect to bring classicism and modernity together on the table and create an elegant atmosphere at home.
How do you create a whole new dinnerware collection?
At first there has to be an idea. I get inspired from traveling around the world, attending international fairs and exhibitions. But Villeroy & Boch has a rich 265-year long history and heritage, so our company archive is a great source of inspiration as well.