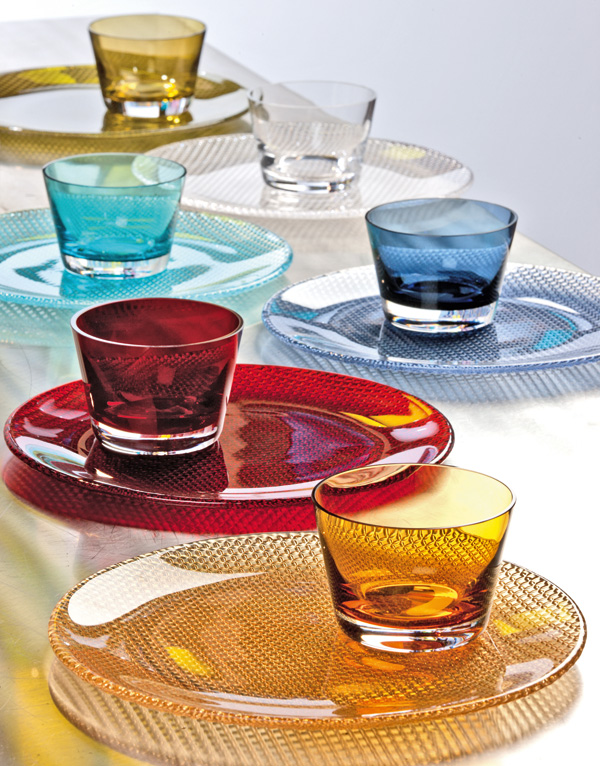 Our Colour Concepts Collection is an easy "one size fits all" solution to enhancing your tablescape. These colored glass pieces help to define a mood or theme and add height and lightness to your table. They are almost like jewelry for your table, working with your porcelain dinnerware in a way that complements and reinvents.
Villeroy & Boch Colour Concepts is available in a variety of colors and shapes…allowing you to create your own personal look. These dishwasher safe buffets, bowls and drinkware pieces are perfect for everyday use, yet easily dress up for formal occasions.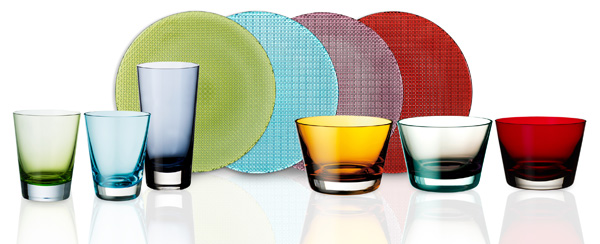 THE BUFFET PLATE
If you think of your dinnerware as your style, your buffet plate can be described as your mood. Colors can enhance the mood of your dinnerware in vibrant or subdued hues, that all depends on you!

Picking the right color can be daunting, so here are a few tips: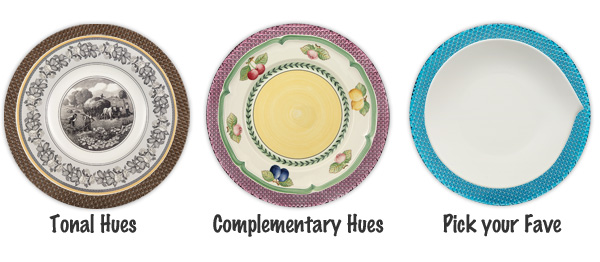 1. For a tonal hues, pick the most prominent color in your pattern.
2. For a complementary hues or a contrast look, pick a color from your pattern, but the not most prominent one. If you own a floral, find a speck on the flowers and highlight it.
3. For a seasonal look, pick the color that you like the most. And then switch up your linens and accessories throughout the year to make the color relevant.
THE INDIVIDUAL BOWL
Perfect for ice creams, cereals, salads or floating flowers. Create an instant chip & dip using the buffet and an individual bowl!

BARWARE
These stylish glasses are fun, fabulous and perfect for everyday use. Plus they make an uber-stylish barware collection.