Our friend and recipe contributor, Martie Duncan, is in the competition and has proven to be unflappable. Tune in and discover her undeniable southern charm, clever recipes and tips to throwing casual, yet stylish parties. There is a new twist to this season, the audience will vote for the winner. Tune in and help support the fabulous Martie!
The Food Network Star airs on Sundays, 9pm est on The Food Network.
Discover more recipes from Martie, here on our blog.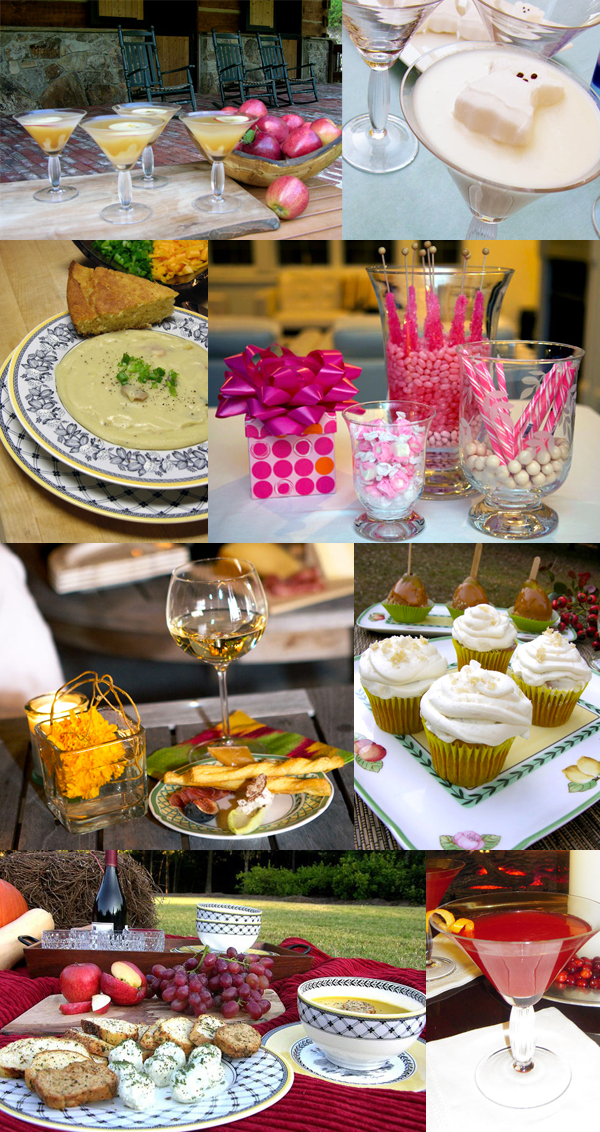 Top Row: Caramel Apple Martini, Ghost Martini
2nd Row: Bacon Potato Leek Soup, Instant Centerpieces
3rd Row: Wine & Cheese Party, Pumpkin Cupcakes with Ginger Cream Frosting and Caramel Pears
Last Row: Roasted Butternut Squash Soup, Pomegranate Cranberry Kiss Cocktail
UPDATE: Congratulations on making it to the final Martie! We can't wait to see what you do next.