Many of you know that I have spent most of this year on the road as the spokesperson for my family's company Villeroy & Boch. It's what I love doing. The fans of Villeroy & Boch have always felt like an extended family to me. Each person I meet is special and I always learn something new. Whether it is about family traditions, new recipes or table setting ideas, this journey inspires me greatly.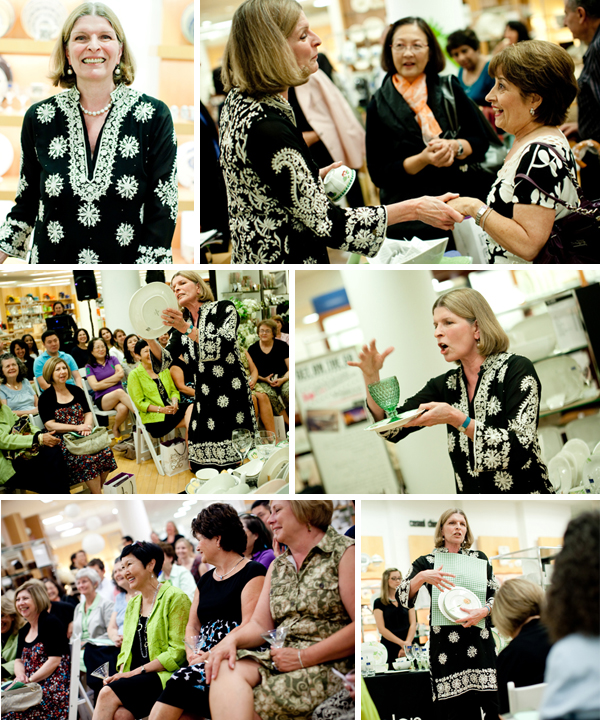 The first leg of my travels is coming to an end and will pick back up in Fall. However, I know there are so many Villeroy & Boch fans out there that live too far from our event locations to enjoy in the collaboration. That is why I have decided to hold a special event for you on May 25. It's a 24-Hour Private Sale for Villeroy & Boch brides, collectors and those "in the know". It's a hello and thank you to all of our fans out there …who are family to us. For now, the offer is private, you'll have to visit our USA eshop on May 25 for the secret reveal. (hint: the offer is great and includes some signature pieces)
To my dear Canadian friends, this is the first time I've done an online event, so we are limiting it to the USA. I hope it is a huge success and we will be able to extend the offer in the future. Please understand and I do hope to see you in the Fall/Holiday season!
Thank you to all who have come out to share your stories. I celebrate with all of you the joie de vivre of loving the quality people in your life, and making every day special.
Warm Regards,